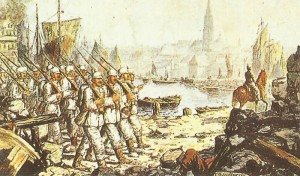 War Diary of World War One for Saturday, October 10, 1914:
Western Front
FORMAL CAPITULATION OF ANTWERP TO GERMANS: Deguise offers his sword at Fort Ste Marie (Belgian garrison having decamped). Belgians stem German pursuit near Ghent.
Flanders: Germans bombard Lille. Battle of La Bassee (until November 2). Falkenhayn orders German Fourth Army (Württemberg), 'to cut off the fortresses of Dunkirk and Calais'. BEF guns rationed to 20 rounds per day, IV Corps (Rawlinson) formed.
Eastern Front
Poland: Frommel's Cavalry Corps occupies Lodz. Mackensen's XVII Corps defeats Russians at Grojec south of Warsaw, captures Army order belatedly revealing Grand Duke's plan.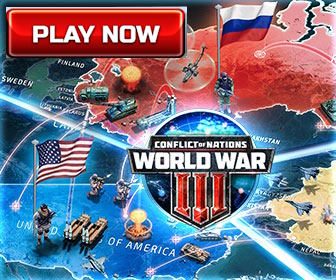 African Fronts
South Africa: Maritz declares South Africa's independence and war against Britain.
Neutrals
Romania: Death of King Carol I, nephew Ferdinand succeeds.
Norway: Norwe­gian ship Benesloet leaves Brest (France) with 2500t nickel delivery for Krupp in Germany.