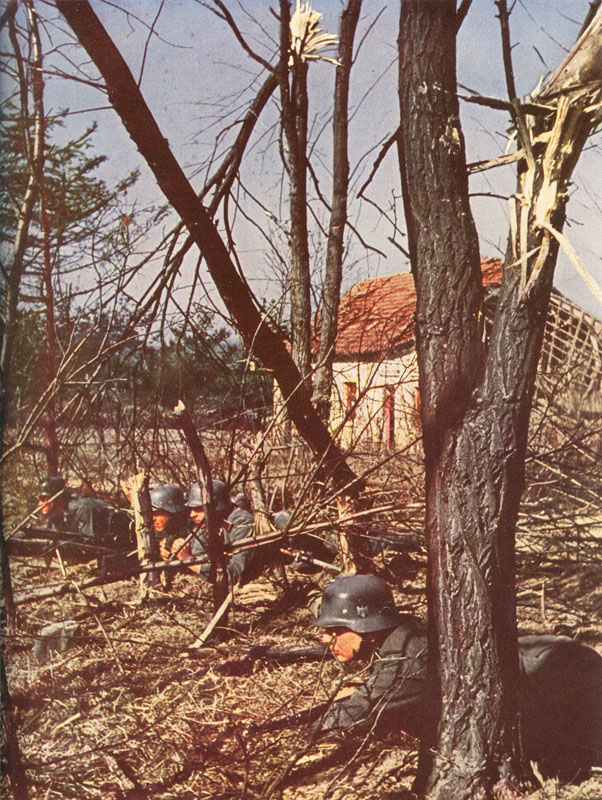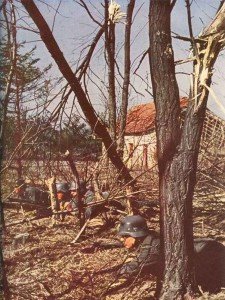 War Diary for Monday, October 16, 1939:
Western Front
Germans counter-attack in Saar region and within 48 hours expel remaining French 'covering forces'; few casualties on either side.
Air War
Nine new Ju 88 dive-bombers in attack on warships at Rosyth, Firth of Forth. Unexploding bomb penetrates cruiser Southampton.
Sea War
Atlantic: French destroyer Cyclone sinks U-boat U-45 in Bay of Biscay.
Poland
German High Command of Wehrmacht announces 'official' end to Polish Campaign; but some Polish Army regulars still hold out in remote areas.