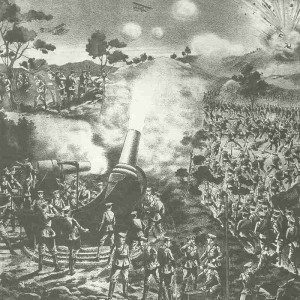 War Diary of World War One for Saturday, October 31, 1914:
Far East
Tsingtao: Final Japanese bombardment begins on Emperor's birthday, oil tanks hit.
Western Front
BATTLE OF YPRES, Phase 2 for Gheluvelt begins. German 0900 hours attack on smaller scale than initial assault made between Messines and north of Gheluvelt; 7 fresh divisions (General Fabeck) with 700 guns '3-hours earthquake' shelling are to break through at Ypres and roll up the enemy's line on both sides. Haig's I Corps sorely tried (4 battalions destroyed and 2 division commanders wounded), Haig rides to fighting, and decisive German breakthrough at Gheluvelt seems imminent when decisively repulsed by 10 scratch battalions including 2nd Worcs (350 charge and rout 1200 Germans from Gheluvelt chateau). But 9 German battalions infiltrate onto Messines Ridge. French XVI Corps (Taverna) troops are driven off some ground north of the ridge. Foch promises Sir J French help, French IX Corps begins to arrive and join de Mitry's cavalry north of Ypres. By order of Foch, General d'Urbal in command of all forces around Ypres. 7th Indian (Meerut) Division enters line (night 30/31), having landed at Marseilles on October 11.
BEF receives 300 London General Omnibus Company B­-type buses in October (over 900 used by Armistice).
Eastern Front
Poland: Battle of the Opatowka until November 2 involves Austrian First Army. Snow­-storms.
Southern Fronts
Serbia: Austrian VIII Corps attack links up the 2 bridge­heads south of Sava after trench warfare since October 24.
Albania: ­Italians occupy Saseno Island off coast. Greeks retaliate and occupy Argyrocastro, southern Quaranta and Premedi in the South.
Sea War
North Sea: British seaplane carrier Hermes (44 lost, 400 survivors) sunk by U-27 after ferrying aircraft to France, 8 miles (ca. 13 km) WNW of Calais.
East Africa: German light cruiser Königsberg located in Rufiji Delta hideout by cruiser Chatham.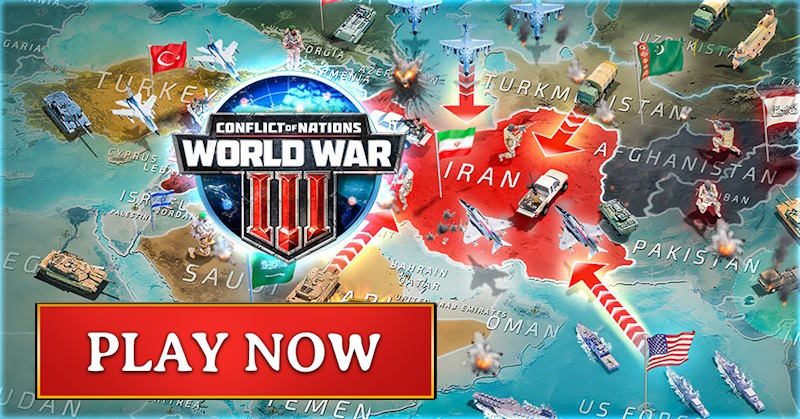 Middle East
Mesopotamia: HM Sloop Espiegle escapes to Abadan and silences Turk rifle fire. IEF'D' advance elements reach Muhammera.
African Fronts
East Africa: IEF'B' reaches Mombasa, Major-General Aitken C-in-C.
Air War
France: RNAS establishes seaplane base in Dunkirk shipyards.
Home Fronts
Turkey: Turk Grand Vizier persuaded not to retire after Russia refuses compromise inquiry, but 4 moderate ministers resign.
Britain: Government order hostilities against Turkey.