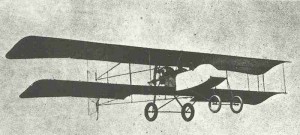 War Diary of World War One for Monday, October 5, 1914:
Air War
Western Front: First air combat victory by an machine-gun-armed Allied plane: Sergeant Frantz and Corporal Quenault (French) in Voisin III of Escadrille VB24 destroy Aviatik with 47 rounds at Jonchery-sur-Vesle (Reims), German crew Schlienting and Zangen killed.
Western Front
Antwerp: 4 German battalions cross river Nethe at Duffel, 6,000 troops of British Royal-Navy-Division (partially equipped) arrive a day too late. Decisive day of the siege, General Pau on mission to Belgians halts 6,670 French marines at Ghent.
Artois: Bavarians force Maistre's XXI Corps from Souchez, Givenchy and Vimy Ridge north of Arras, but Foch's arrival inspires 77th Reserve Division counter-attacks until October 7 that stabilize front line north and south of the city.
France: President Poincare first time visits Joffre at GOG, Romilly­sur-Seine.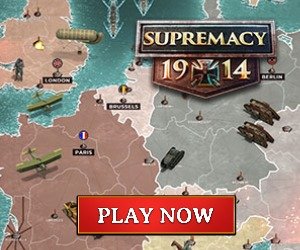 Politics
Germany: Kaiser agrees to send Turkey 2,000 million in gold by 2 trains across Romania (arrives 16 and 21, Enver requested 5,000 million).
Britain: Asquith rejects Churchill's offer to resign if given Antwerp command.