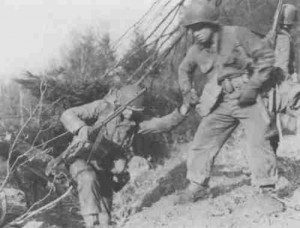 WW2 War Diary for Sunday, October 8, 1944:
Western Front
US 1st Army attacks east of Aachen; US 3rd Army strikes between Metz and Nancy.
Sea War
British-Canadian troops of 1st Army land behind German lines, on south bank of river Scheldt (night October 8-9).
Home Fronts
Britain: New ministries of Social Insurance and Aviation (Civil) established.
USA: Death of Wendell L. Willkie; aged 52.