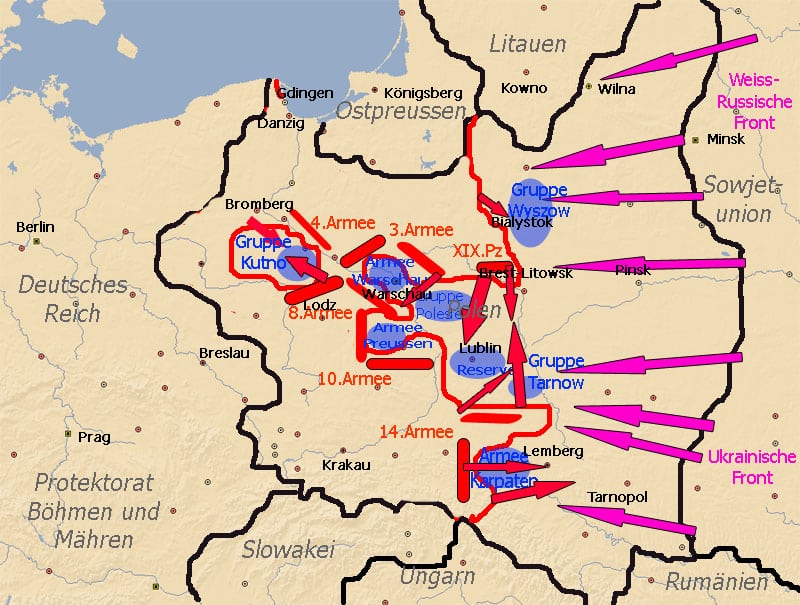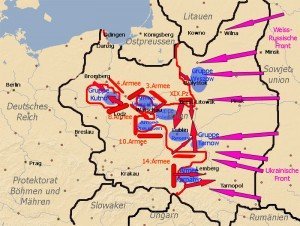 WW2 War Diary for Saturday, September 16, 1939:
Poland
German ultimatum to Warsaw Garrison and civil population rejected. Polish air force bombers make final sorties.
Politics
Russia informs Poland that the Red Army will enter East Poland on September 17 'to protect the Ukrainian and White Russian minorities'.
Sea War
Atlantic: First U-boat attack on North Atlantic convoy. U-31 sinks SS Aviemore.
Three major escorted convoys leave Halifax (Nova Scotia) for Britain, September 16, 17 and 23.