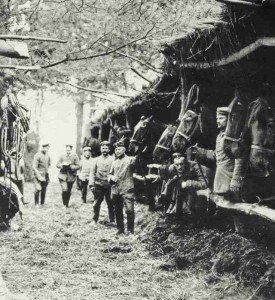 War Diary of World War One for Friday, September 25, 1914:
Western Front
Meuse: Bavarians enter St Mihiel; after storming French Camp-des-Romains. Dubail soon drives them back to outskirts.
Aisne: ­German II Corps recaptures Noyon.
Somme: Battle of Albert begins: Castelnau driven out of Lassigny-Noyon.
Home Fronts
Italy: Italian COS Cadorna recognizes no offensive possible before March 1915.