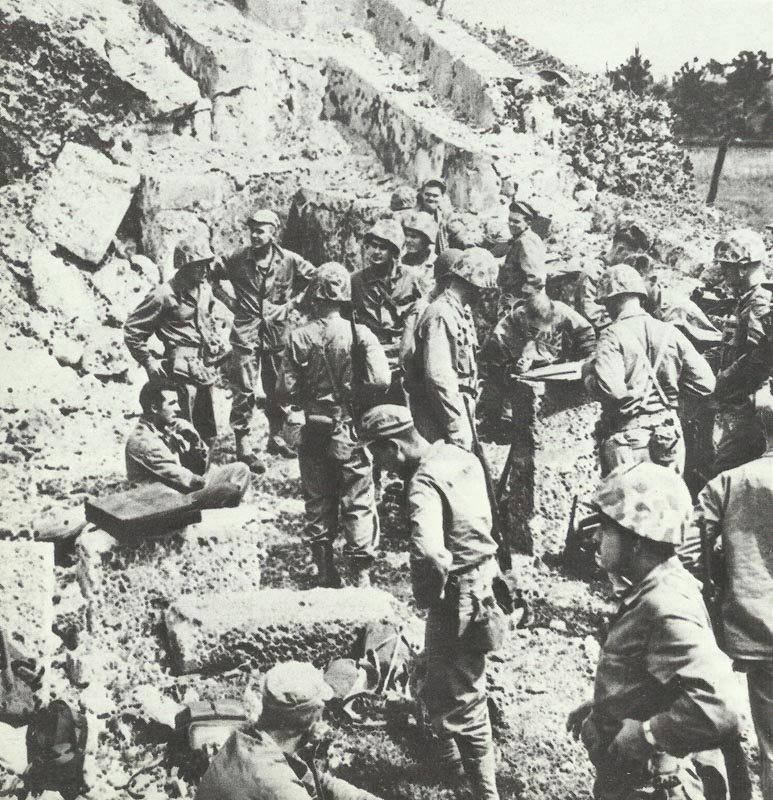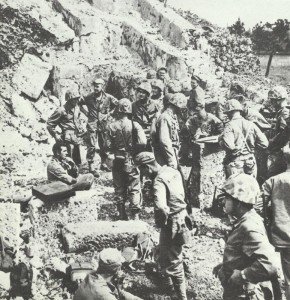 Diary for Tuesday, April 17, 1945:
Okinawa
Americans capture Yae-Taki Hills in Motobu Peninsular.
Air War
Europe: Mosquito bombers attacking Gestapo HQ at Odense, Denmark.
Pacific: B-29 Superfortress carry out first of series of raids on 17 Kamikaze bases in South Japan (April 17 – May 11).
Sea War
Pacific: Americans land at Illana Bay, Mindanao (Philippines).