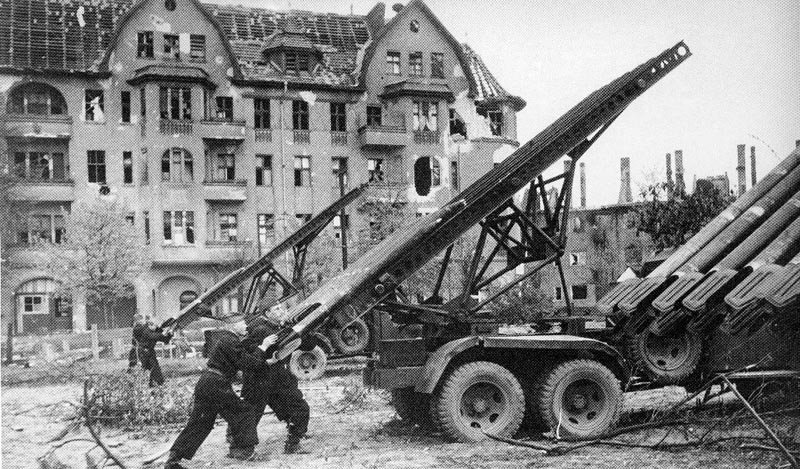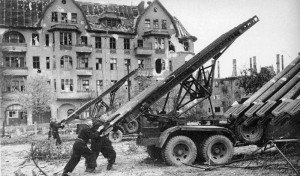 Diary for Saturday, April 21, 1945:
Russian Front
BATTLE OF BERLIN. ZHUKOV'S TROOPS ENTER SUBURBS. Konev attacks north of Dresden.
Western Front
French occupy Stuttgart.
Italy
ALLIES CAPTURE BOLOGNA. General Mark Clark issues Order of the Day: ['We] now stand inside the gateway to the Po Plain, poised to destroy the Germans who continue to enslave and exploit Northern Italy.'
Okinawa
Americans secure Ie Shima after 6-day battle. Casualties: 4,706 Japanese; 1,100 Americans.
Politics
Russia and Polish 'Lublin' Government (Communist) sign 20-year mutual assistance pact.