US-build light bomber Martin Maryland and Baltimore of the RAF and French Air Force.
History, development, service, specifications, pictures and 3d model.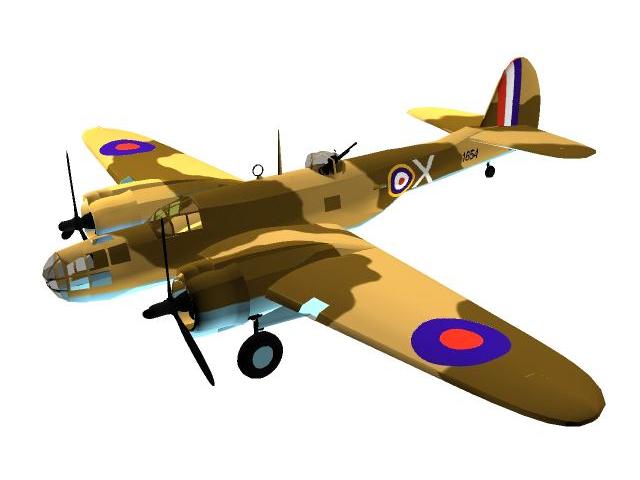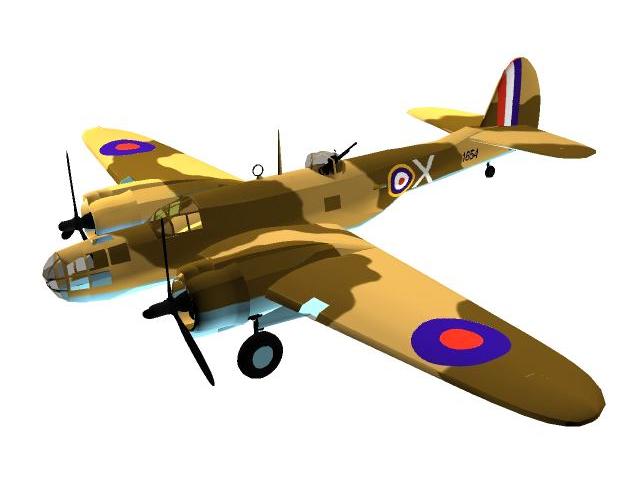 Martin 167 Maryland, Martin 187 Baltimore.
Type: Light bomber or reconnaissance bomber.
History:
Designed as the US Army XA-22 attack bomber, the Martin 167 was not adopted but immediately attracted a big French order for the Armee de l'Air as the 167F, with Armee de l'Air designation 167A-3. Of 215 purchased, about 75 reached France before the June 1940 capitulation, squadrons GB 1/62 and 1/63 completing conversion and, despite being chosen for dangerous missions, suffering only 8 per cent casualties (the lowest of any French bomber type).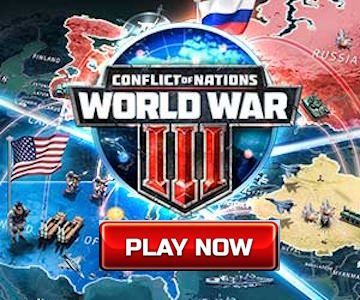 Some survivors and undelivered aircraft went to the RAF, while most surviving French aircraft served the Vichy Air Force and operated against the Allies over Gibraltar, North Africa and Syria. The RAF accepted 75 ex-French machines and bought a further 150 with two-stage supercharged engines as the Maryland II, using all 225 as reconnaissance bombers in Cyrenaica, Malta and other Middle East areas.
A few went to the Fleet Air Arm (one gave first warning of the departure of Bismarck) and four squadrons served with the South African Air Force. In basic arrangement rather like Luftwaffe bombers, the Maryland was quite fast, nice to fly, but cramped and inadequately armed.
Martin received an RAF order in May 1940 for 400 improved Maryland bombers with deeper fuselages to allow intercommunication between crew members. In the course of design the more powerful R-2600 engine was adopted and the final aircraft, named Martin 187 Baltimore, marked an appreciable all-round improvement. The 400 were made up of 50 Mk I, 100 Mk II and 250 Mk III differing mainly in mid-upper armament.
To facilitate lend-lease contracts, under which additional machines were ordered, the Model 187 was given the US Army designation A-30, but none were supplied for American use. After 281 Mk IIIA, identical to the III but on US lend-lease account and 294 Mk IV, production completed with 600 Mk V (A-30A), the total being 1,575 all for the RAF.
Many were passed on to the South African AF, and a few to the Royal Navy, all being worked very hard in Cyrenaica, Tunisia, Sicily and Italy in bombing and close-support missions. In 1944 units of the co-belligerent Italian forces received ex-RAF machines and formed the Stormo Baltimore which was active over Yugoslavia and the Balkans.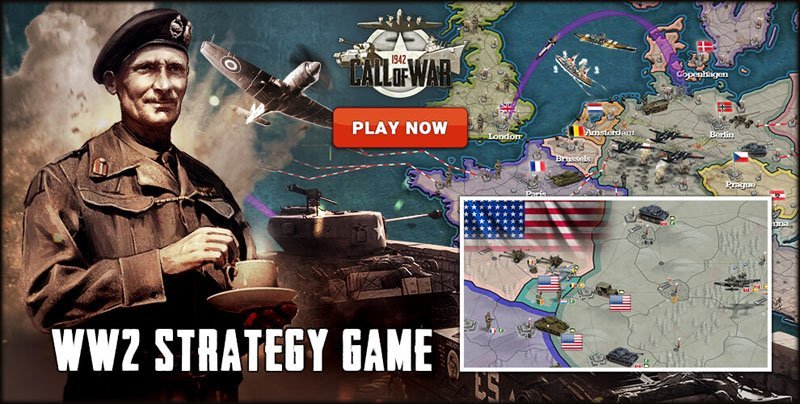 Users: Australia, France, Italy (co-belligerent), South Africa, Turkey, RAF (UK).
---
Pictures Martin Maryland and Baltimore
---
Specifications Martin 167 Maryland II
Specifications:

| Martin 167 Maryland II | Specification |
| --- | --- |
| Power plant | two Pratt&Whitney Twin Wasp 14-cylinder two-row radials R-1830-S3C4-G, each with 1,200 hp |
| Accommodation | 3 |
| Wing span | 61 ft 4 in |
| Length overall | 46 ft 8 in |
| Height overall | 10 ft 1 in |
| Wing area | ? |
| Weight empty | 11,213 lb |
| Weight maximum loaded | 16,809 lb |
| Max wing loading | ? |
| Max power loading | ? |
| Max level speed | 280 mph |
| at height | c. 11,000 ft |
| Cruising speed | ? |
| at height | ? |
| initial climb | 1,790 ft/min |
| Time | ? |
| to height | ? |
| Service ceiling | 26,000 ft |
| Range | 1,080 miles (with bomb load) |
| Range maximum | ? |
| Combat radius | ? |
Armament:

| Martin 167 Maryland II | Specification |
| --- | --- |
| fixed in outer wings | 4 x 0.303in Browning machine-guns |
| dorsal turret | 1 x 0.303in Vickers K |
| ventral position | 1 x 0.303in Vickers K |
| Machine-guns total | 6 |
| internal bomb load | 2,000 lb |
Service statistics:

| Martin 167 Maryland II | figures |
| --- | --- |
| First flight | 14 March 1939 |
| Production delivery | 7 August 1939 |
| Service delivery | October 1939 (in France) |
| Final delivery | 1941 |
| First flight (Baltimore) | 14 June 1941 |
| Service delivery (Baltimore) | October 1941 |
| Final delivery (Baltimore) | May 1944 |
| Unit cost | ? |
| Total production figure (all) | 1,875 (300 Maryland, 1,575 Baltimore) |
---
3D Model Martin Maryland of 24th squadron South African Air Force in 1941
---
References and literature
Luftkrieg (Piekalkiewicz)
Combat Aircraft of World War II (Bill Gunston)
World Aircraft World War II (Enzo Angelucci, Paolo Matricardi)
---