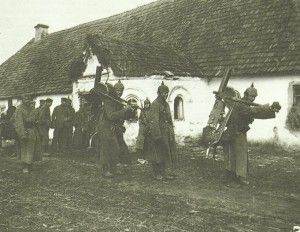 Diary for Wednesday, April 21, 1915:
Eastern Front
8 German divisions begin rail move (60 trains per day) to south of Cracow. Russians discover this from April 25. Austrians repulsed near Gorlice which sector new German Eleventh Army takes over on April 28.
Western Front
Meuse: 'The Cow's Head', two lines of trenches near St Mihiel, taken by French, more gains next day.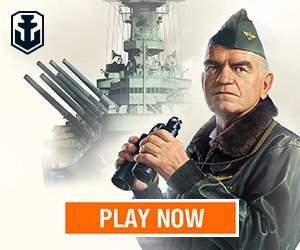 Southern Fronts
Austro-Italian border: Austrian CoS Conrad orders 'the passages across the Isonzo … be closed, and the defenses along the western edge of the Carso organized'. Italian War Minister announces that million men can be sent to front.
Middle East
Dardanelles: Hamilton issues landing orders.
Mesopotamia: Gorringe (GOC 12th Indian Division) takes 12,556 men and 17 guns from Basra to secure Ahwaz.
African Fronts
Cameroons: Dobell estimates 12,970 Allied soldiers with 41 guns against 3,980 Germans. Captain Crailsheim's 300 men sortie from Garua through Allies lines, vainly attack Fort Gurin (Nigeria) 47 miles (ca. 76 km) south on April 29 and returns on May 8. Formal Allied naval blockade declared (from midnight April 23).
Sea War
North Sea: German High Seas Fleet sorties to prevent feared Harwich Force seaplane attack (7 abortive attempts from May 3-12) on Tondern Zeppelin sheds but Germans return next day in belief attack called off. Room 40 warns Grand Fleet which steams to Skaggerak, but dense fog forces it home.
Home Fronts
Russia: Trade and Industry Minister refuses full powers. Kronstadt Police Headquarter makes secret report on revolutionary propaganda in Petrograd factories.