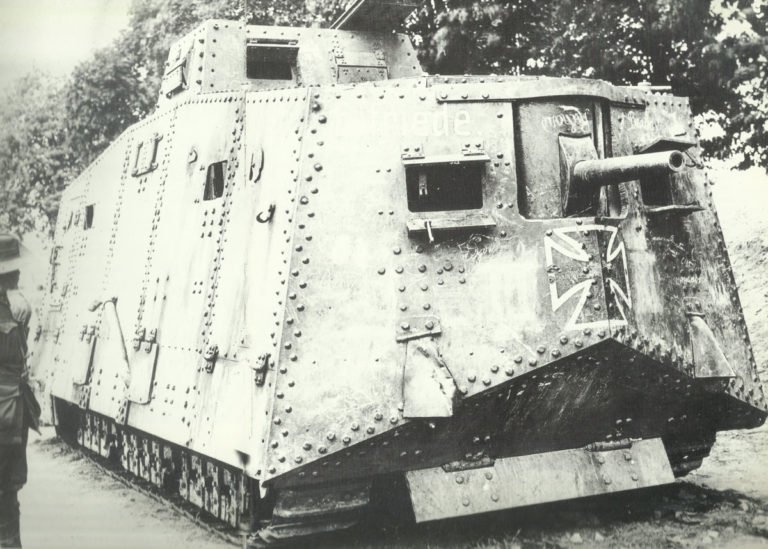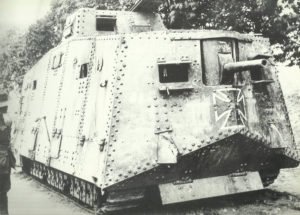 World War One Diary for Wednesday, April 24, 1918:
Western Front
Somme: 2 German divisions with 13 tanks (2 lost) capture Villers­-Bretonneux (over 390 PoWs) and threaten Allied junction in Amiens sector. First tank-vs-tank action: a British Mk IV 'Male' (Mitchell) knocks out German A7V Elfriede (after it disables 2 'Females'), which is then captured; 7 British Whippet light tanks (1 lost) run down 400 German infantry.
Eastern Front
Finland: 8,000 Red Guards and 10 guns vainly try to retake Lahti from 800 German troops until April 29.
Manchuria: Colonel Semenov's White Cossacks defeat 500 armed Hungarian PoWs, drive them towards Chita.
Africa
Mozambique: Kartucol push checked at Mbalama Hill, but Captain Brodie's reconnaissance party storm observation post and force German retreat on April 25. Rosecol advances on Koronje and Nanungu (April 27-29), Kartucol takes over on April 30.