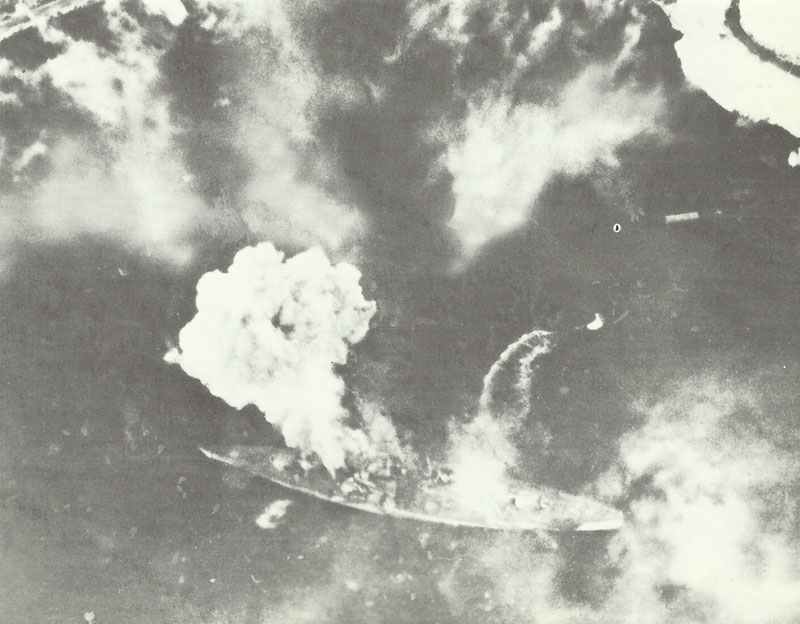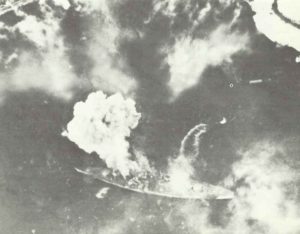 WW2 War Diary for Monday, April 3, 1944:
Sea War
Arctic – Operation Tungsten: 41 FAA Fairey Barracudas (4 lost), escorted by 41 fighters, score 14 hits on Battleship Tirpitz in Alta Fjord (438 German casualties).
Air War
Eastern Europe: 1,100 t bombs dropped on Budapest rail targets and industrial sections by B-17 Fortress and B-24 Liberator bombers of 15th AF; strong fighter opposition. Follow-up night raid by RAF Liberators and Wellingtons. Attacks necessitate closure of all city's stations and large-scale evacuation of civilians, from April 7.
Home Front
USA: Supreme Court rules that Negroes have right to vote in Texas.