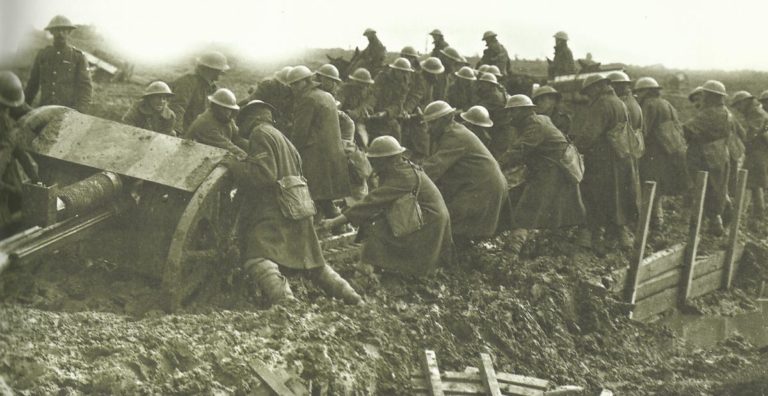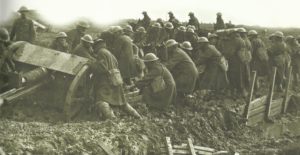 World War One Diary for Sunday, August 26, 1917:
Western Front
Ypres: 4 British divisions and 12 tanks fight north of St Julien; sea of mud restricts progress to 2,000 yards.
Somme­: British III Corps captures 1/2 mile of position east of Hargicourt, northwest of St Quentin.
Verdun: French XXXII Corps on east bank of Meuse reaches Beaumont outskirts, repulses counter-attack on August 27.
Southern Fronts
Italian Front: Emperor Charles' letter to Kaiser Wilhelm: 'The experience of our eleventh (Isonzo) battle convinces me that the twelfth will be very hard … it is best to overcome the difficulties with an offensive' asks for Austrian East Front divisions and German guns, 'My entire army considers the war against Italy as "our war".'