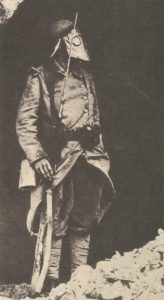 Diary for Tuesday, July 11, 1916:
Western Front
Verdun: 5 German divisions attack, 30 German soldiers reach outskirts of Fort Souville (all killed), but overall gains 436 yds deep by 872 yds (until July 12) south of Fleury, all lost to counter-attacks.
Battle of the Somme: British repel counter-attacks on Contalmai­son. BEF now has 7,500 PoWs and 26 guns captured.
Middle East
Mesopotamia: Maude takes over British Tigris Corps from Gorringe.
Sea War
North Sea: HM armed trawlers Era, Nellie Nutten and Onward sunk by gunfire by U46, U49, U52 and U69. U69 shells Seaham (Durham), 1 woman killed.
Air War
Somme: Lt-Col Dowding commander of RFC 9th Wing (Battle of Britain Air marshal 1940) wounded by German fighters leading 17­ aircraft bombing of Bois d'Havrincourt.