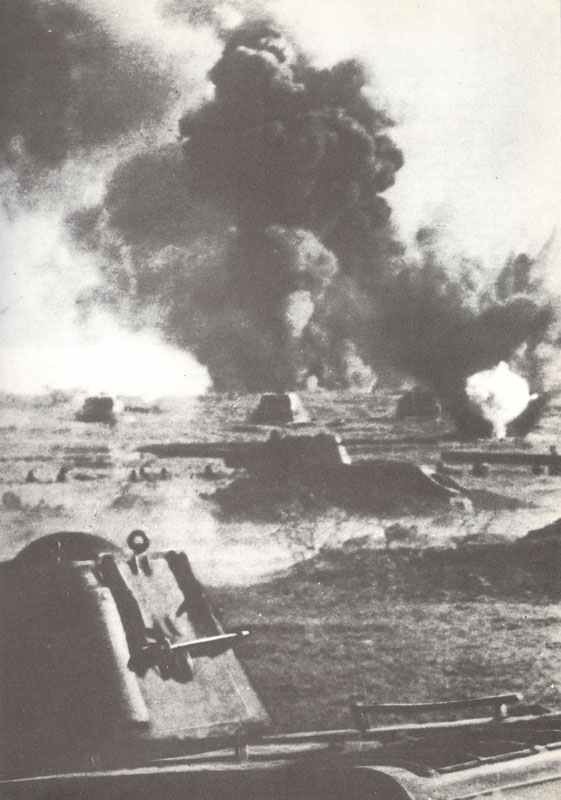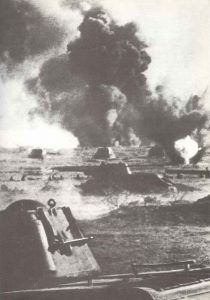 Diary for Friday, July 11, 1941:
Eastern Front
Operation Barbarossa: Panzers cross river Dnieper. Army Group South beats off major Russian counter-attack and threatens city of Kiev.
Three new Russian front-line commanders: Voroshilov in North, Timoshenko in centre and Budenny in South.
Sea War
Mediterranean: Destroyer HMS Defender bombed by German aircraft during supply mission from Alexandria to Tobruk (night July 11-12).
Air War
North Africa: German night raid on Port Said and Ismailia.
Secret War
William J. Donovan appointed US 'Co-ordinator of Defense Information' in Washington.