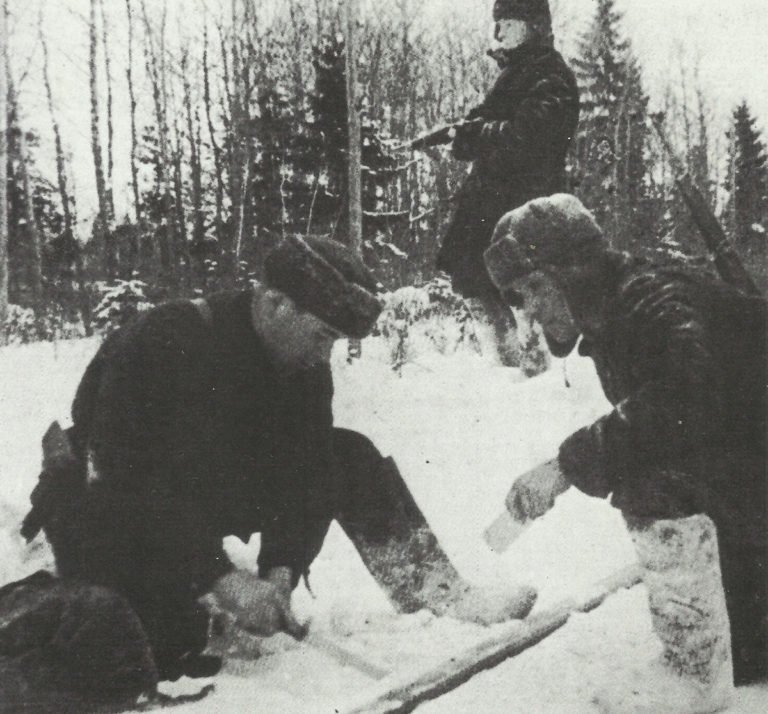 WW2 War Diary for Friday, December 31, 1943:
Eastern Front
Southern Sector: Russians storm Zhitomir – routing German garrison – and sweep westwards towards pre-war Polish frontier.
Home Fronts
USA: Death of Sergei Rachmaninoff, the composer; aged 69.
Mediterraean
Italy: Montgomery leaves British 8th Army.
Sea War
Merchant shipping losses in December 1943: 8 Allied ships with 53,871 tons in Atlantic, 23 Allied ships with 114,653 tons elsewhere.
53 Japanese ships with 207,048 tons in Pacific.
6 U-boats sunk in the Atlantic, Arctic or Baltic (worldwide total of 7 losses), 31 new U-boats operational, 456 U-boats of all types total in service.
Total Shipping Losses 1943:
Allied and Neutral: 597 ships totalling 3,271,820 t.
Axis: Germans 237 U-boats, Italians 24 submarines, Japanese 27 submarines.