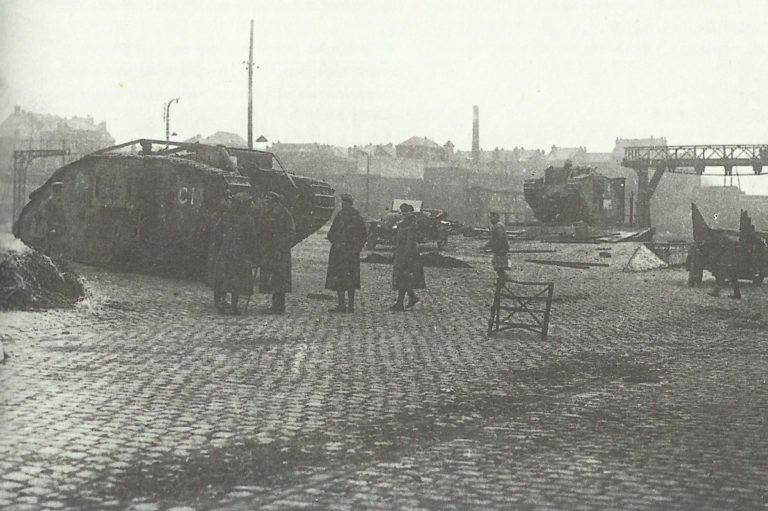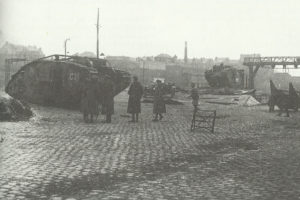 World War One Diary for Friday, December 7, 1917:
Western Front
Britain: BEF GHQ Intelligence predict German 1918 offensive no later than March 1918.
Battle of Cambrai ends: British 2-2 1/2 miles in advance of November 20 line in north but have lost almost equal own ground in South.
France: US 42nd 'Rainbow' Division arrives (personnel from 26 US states).
Eastern Front
Official truce between Russia and Central Powers (until December 17).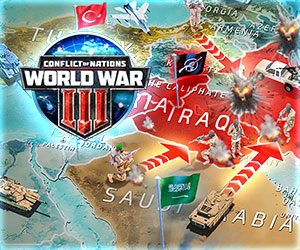 Politics
USA: GOVERNMENT DECLARES WAR ON AUSTRIA (Panama on December 10, Cuba on December 16).
Austria: Ministers agree on peace with Russia without gains.