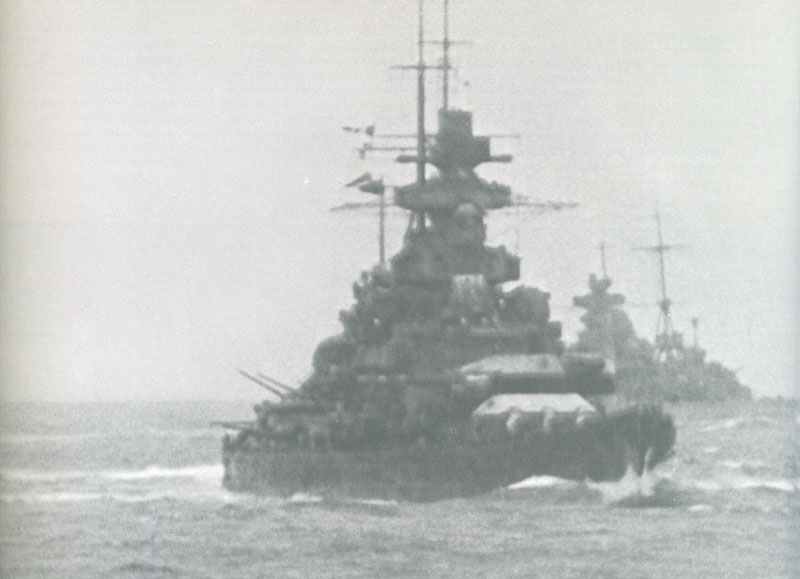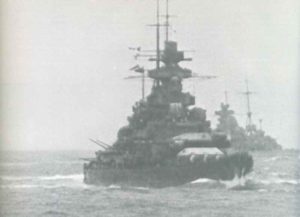 WW2 War Diary for Wednesday, February 11, 1942:
Sea War
THE CHANNEL DASH (Operation Cerberus): German battlecruisers Gneisenau, Scharnhorst and heavy cruiser Prinz Eugen leave Brest (night February 11-12) under heavy escort and with massive air cover. Planned British counter-measures (Operation Fuller) involving cross-Channel guns, MTBs, destroyers and heavy torpedo planes fail abysmally (42 British aircraft lost). Fairey Swordfishy squadron (Lt.-Cdr. Esmonde, Victoria Cross) wiped out in suicidal torpedo attack. Gneisenau and Scharnhorst are both damaged by mines, but arrive in Elbe estuary and Wilhelmshaven, resp.
Pacific: Vice-Admiral Helfrich (Royal Netherlands Navy) succeeds Admiral Hart (US Navy) as Allied Supreme Naval Commander.
Dutch West Indians: Islands of Aruba and Curacao occupied by US.
Air War
Western Europe – 'Blockade of Brest' ends: since March 1941 RAF has flown 3,299 sorties (43 aircraft lost) and dropped 4,000t bombs.
Germany: RAF night raid on Mannheim (repeated February 14-15).