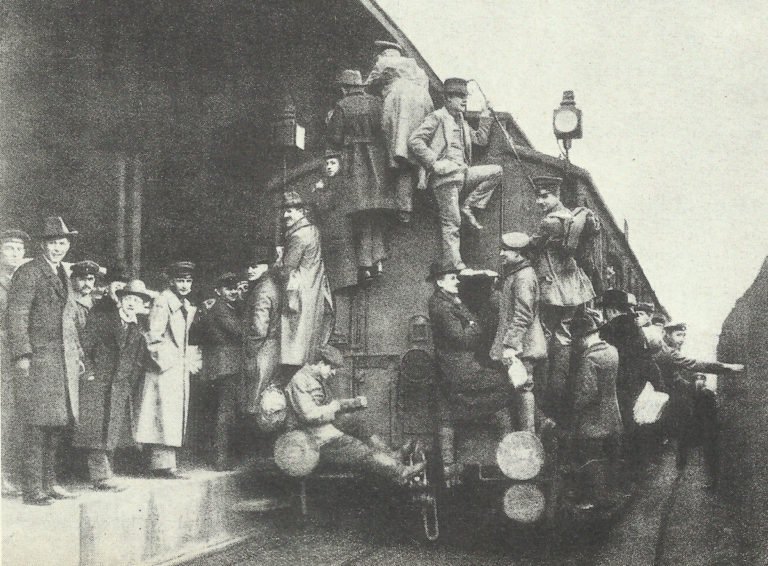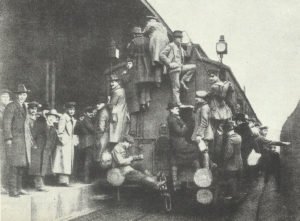 World War One Diary for Saturday, February 15, 1919:
France – Peace Process: Allied Supreme Economic Council raises Dardanelles blockade (British trade may resume with Turkey, Bulgaria and Russian Black Sea ports). President Wilson leaves France from Brest in liner George Washington for US.
Austria: British Military representative in Vienna cabled to send officer to Emperor Charles.
South Russia: General Krasnov resigns as Don Cossack Ataman, pro-Volunteer General Bogaevski replaces him.
Trans­-Caspia: British withdrawal ordered by end March, General Malleson informs Whites March 1.
East Persia: 1,640 British-Indian troops plus 10,000 men on supply lines with 23,300 animals.
Britain: ­Requisitioned passenger liner release begins. Treasury bills outstanding below £1 billion for first time since May 1918.
$21.99
$20.99
INPUT: AC 100-240V, 1.5A 50-60Hz; OUTPUT: DC 16.5V-3.65A 60W, First generation L-tip connector Compatible with Mac Book models: Fits A1344, A1330, A1342, A1278, A1185, A1184, A1181,A1435. Mac Book Pro (13-inch, Mid 2012), Mac Book Pro (13-inch, Late ...
read more
(as of November 30, 2021 07:41 GMT +02:00 - More info

Product prices and availability are accurate as of the date/time indicated and are subject to change. Any price and availability information displayed on [relevant Amazon Site(s), as applicable] at the time of purchase will apply to the purchase of this product.

)