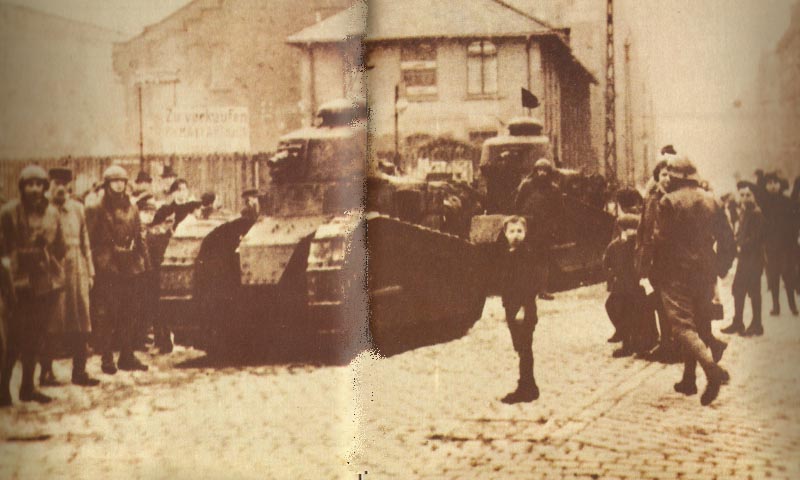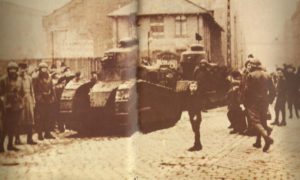 World War One Diary for Thursday, February 22, 1917:
Home Fronts
France: 150 Renault FT-17 light tanks ordered.
Southern Fronts
Isonzo: Captain Mussolini on Carso (Sector 144) in grenade or mortar shell accident, 4 killed out of 20 soldiers, has 44 pieces removed from his body. Visited by King at Ronchi hospital, moved to Milan, on crutches in August.
Middle East
Mesopotamia: 7th Indian Divison (1,332 casualties) storms and holds first two Sannaiyat lines against 7 Turk counter-attacks as diversion to pin reserves; 88 Punjabis (in 11 pontoons) raid across Tigris, 4 miles east of Kut.
Sea War
Channel: U-21 (Hersing) homeward bound from Mediterranean sinks 6 of 8 Dutch steamers (including Holt liner Perseus) in convoy off Falmouth, unaware these 'easy kills' have been granted 'safe passage' by Berlin.