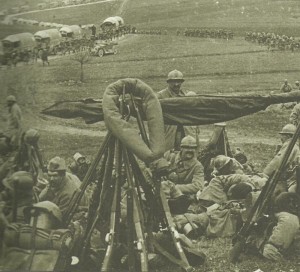 Diary for Sunday, February 27, 1916:
Western Front
Verdun: Petain reorganizes defences, halts withdrawal from Woevre. French retake La Feuille wood (night 27/28), defend Soupple village and d'Eix­-Abaucourt station. On north of Verdun front Germans attempt to enlarge gains east and west of Fort Douaumont. On bank of Meuse, Mort Homme ridge receives violent German shelling.
Voie Sacree conveys 190,000 men (including 132 battalions or 11 infantry divisions), 23,000t ammuni­tion, 2,500t equipment until March 6.
Champagne: Germans capture Navarin Ridge after 3 days shelling and repel French counter-attacks (1,000 casualties) until March 1.
Southern Fronts
Albania: Austrians occupy Durazzo, but Italians form Valona entrenched camp in south for what becomes XVI Corps (3 divisions).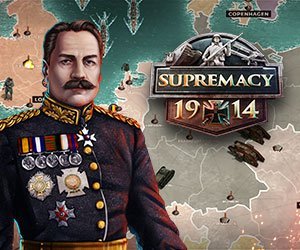 Middle East
Mesopotamia: British 13th Division (Gallipoli veterans) begins landing at Basra (until March 12).
African Fronts
Western Desert: Senussi now occupy Farafra and Dakhia oases.