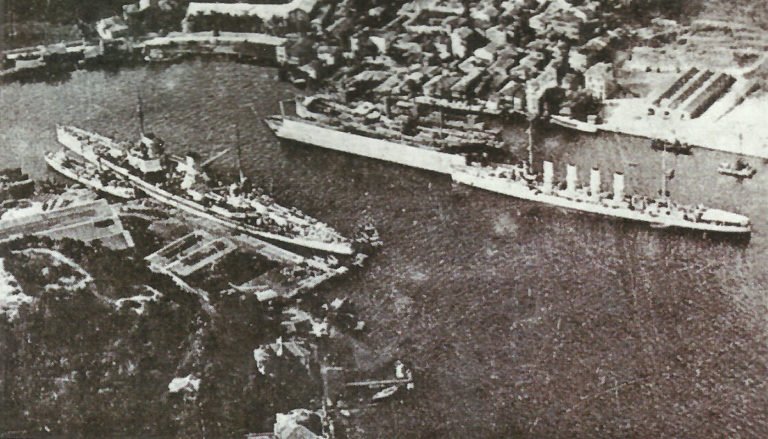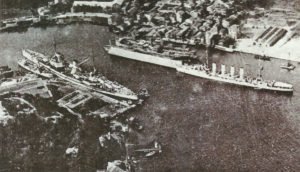 World War One Diary for Sunday, January 20, 1918:
Sea War
Aegean – Action off Imbros: Battlecruiser Goeben and light cruiser Breslau (Vice-Admiral Rebeur-Paschwitz) sortie against British monitors near Dardanelles, sinking Raglan (127 dead) and M28. Breslau sunk by 5 mines, Goeben also mined 3 times and runs aground at Nagara Point, Dardanelles. After 65 Royal Navy Air Service raids drop 180 bombs (2 hits) refloated and towed into Constantinople end of March. Admiral Calthorpe arrives at Mudros to direct operations on january 25.
North Sea: U-boat sinks armed boarding steamer HMS Louvain (224 lives lost). 2 German destroyers sunk by mines.
Eastern Front
Ukraine: French General Tabouis vainly orders Czech Corps to cover Mogilev-Vinnitsa rail line against Germans.