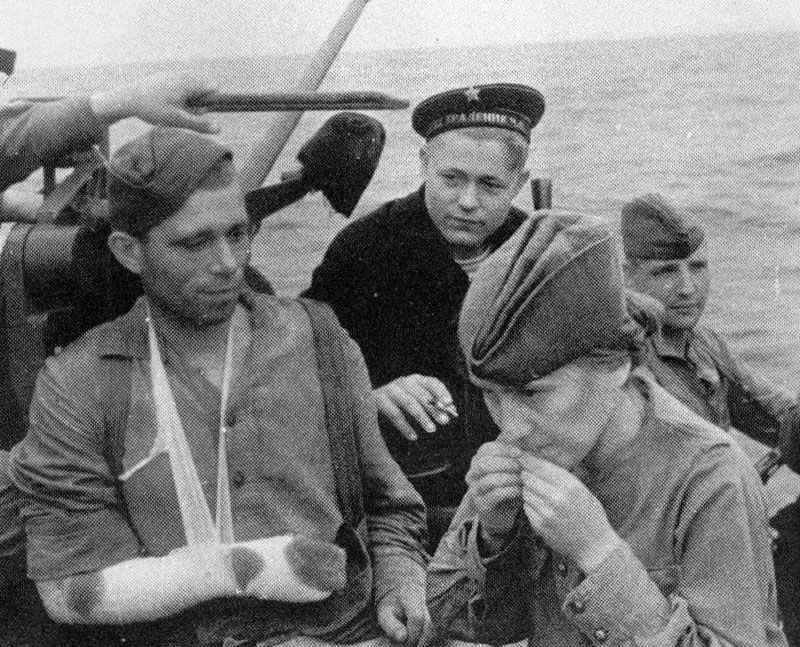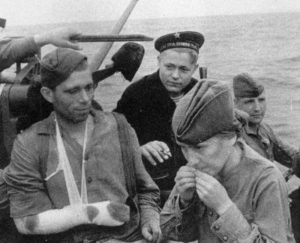 WW2 War Diary for Tuesday, June 30, 1942:
Eastern Front
Siege of Sebastopol: Germans break into the city. Attempted evacuation of garrison begins.
Sieg of Leningrad: Colonel-General von Kuechler, German commander on Leningrad Front, promoted to Field-Marshal.
Sea War
EVACUATION OF SEBASTOPOL: Russian submarines and small naval craft take off small numbers of troops (June 30-July 3), but larger vessels are unable to approach owing to severity of German-Italian air and sea blockade.
Atlantic: Returning from successful cruise in Gulf of Mexico (12 ships sunk) U-158 is sunk off Bermuda by US Martin Mariner flying boat.
Mediterranean: Submarine depot ship Medway sunk off Port Said by U-372.
Merchant shipping losses in June 1942: 131 Allied ships with 652,487 tons in Atlantic, 42 Allied ships with 181,709 tons elsewhere.
6 Axis ships with 19,028 tons in Mediterranean, 10 Japanese ships with 38,519 tons in Pacific.
3 U-boats sunk in the Atlantic, Arctic or Baltic (worldwide total of 3 losses), 20 new U-boats operational, total 315 U-boats of all types in service.
Africa
Western Desert: Rommel reaches El Alamein.