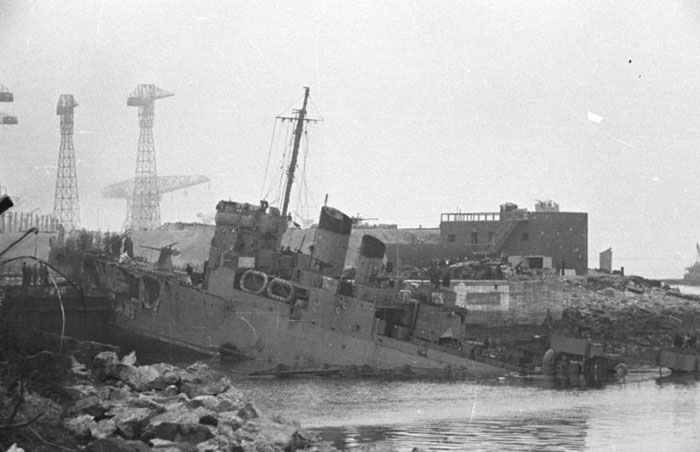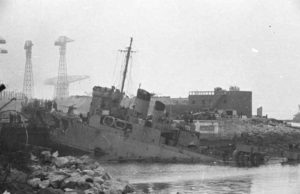 WW2 War Diary for Friday, March 27, 1942:
Sea War
Europe: ST NAZAIRE RAID (Operation Chariot). HMS Campbeltown (ex-Flush-decker destroyer USS Buchanan) deliberately rams dock gates at St Nazaire, under murderous German fire, while commandos destroy dock machinery. 5t-HE charge in Campbeltown's bows explodes later, killing many German naval personnel.
Indian Ocean: Admiral Somerville appointed C-in-C British Eastern Fleet.
Home Fronts
Japan: Kammon Tunnel opened – 2-km-long rail link for coal trains from Kyusha Island to cities of Honshu Island.