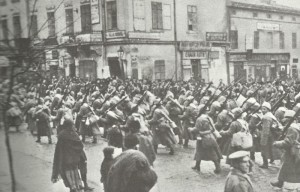 Diary for Wednesday, March 3, 1915:
Eastern Front
Galicia: Russians retake Krasna and next day also Stanislau, claim 19,000 PoWs since February 21.
Western Front
Flanders: 1st Canadian Division enters line, takes over Fleurbaix sector south of Armen­tieres, aids Neuve Chapelle attack on March 10.
Artois: ­German division counter-attack retakes Lorette ridge crest and drives French into Buvigny Wood, but French recover most ground until March 5.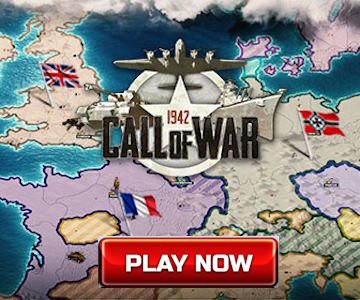 Middle East
Persia: c. 800 British soldiers with 4 guns lose 189 men and 1 gun as casualties to Turco­-Arab force (c. 800-900 casualties) in vain attack near Ahwaz.
Sea War
Dardanelles: Royal Navy landing party destroys 6 field-guns at Sedd-el-Bahr while 4 British battleships shell Fort Dardanus (South shore).
Air War
Germany: French bomber unit MF29 (Happe) bombs Rottweil gunpowder factory (repeated on March 12).
Neutrals
USA: National Advisory committee for Aeronautics (NACA) founded.
German Fatherland advertises souvenir Iron Crosses (1,500 already sold to fund widows and orphans).
Home Fronts
Britain: British War Council discuss Constantinople's future, Churchill even suggests hiring Turk Army as mercenaries against Austria after its capture. HM Ambassador in Petrograd cables that Russia 'could not consent to Greek participation in operations at the Dardan­elles'.
Royal Family at horse show.