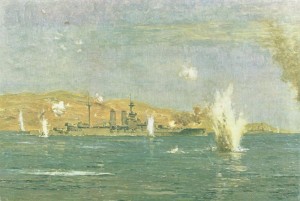 Diary for Friday, March 5, 1915:
Sea War
Dardanelles: Battleship Queen Elizabeth fires 21,000 yards (ca. 19 km) over Gallipoli Peninsula at Narrows' forts until next day.
Aegean: ­2 Royal Navy battleships and cruiser Euryalus shell Smyrna (and on March 7 and 28). Turks sink 5 block ships making Smyrna Port unusable to U-boats (Allied fear).
Western Front
Argonne: Three unsuccessful German counter-attacks at Hill 263.
Flanders: In private letter Sir J French laments 'Silent Army' of dead.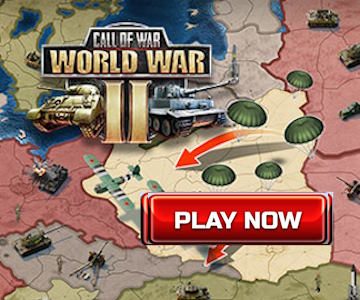 Eastern Front
Poland: Germans mass between Thorn and Mlava in North.
Carpathians: Russians cross river Bistritza in east and threaten Austrian flank. Austrian Second Army vainly attacks until March 10.
African Fronts
Anglo-Portuguese protocol defines Angola-Rhodesia border.
Southwest Africa: 43,000 South African soldiers massed in 4 forces against 9,000 Germans.
Air War
Western Front: German Army airship L233 shot down by anti-aircraft fire; crashes near Ostend.
Politics
Germany: Government replies to US protest on war zone.