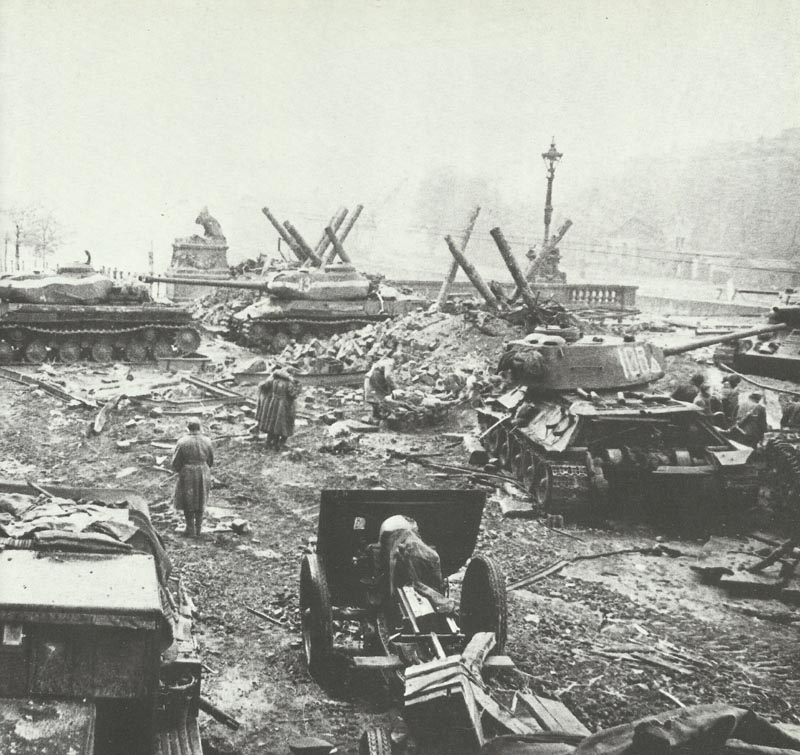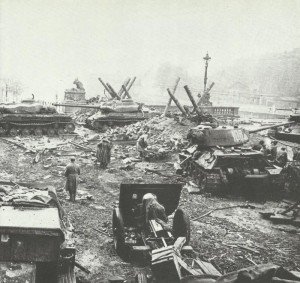 Diary for Tuesday, May 1, 1945:
Russian Front
Battle of Berlin: Goebbels and wife Madga poison their 6 children before committing suicide. Russians capture Charlottenburg and Schoeneburg districts.
Home Fronts
Germany: DÖNITZ ANNOUNCES DEATH OF HITLER ('fighting in Berlin'); becomes second 'Führer' of the Reich.
Sea War
Pacific: Australians land at Thrakan (Operation Oboe I).
Air War
Mexican Expeditionary Air Force (equipped with P-47s) arrives at Manila.
Burma
Gurkha paratroops seize coastal battery at Elephant Point, near Rangoon.
Okinawa
US infantry battalion scales precipitous east face of Maeda Escarpment, but is thrown off after nightfall.