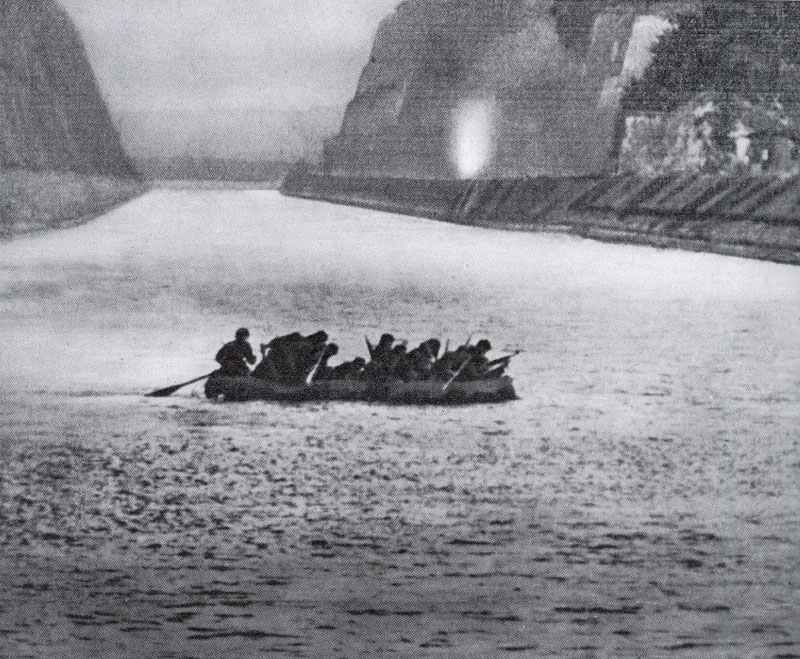 Diary for Saturday, May 11, 1940:
Western Front
Guderian's Panzer Corps disperses French horse cavalry and light mechanized forces in the Ardennes and two of his three Panzer divisions reach river Semoy, 10 miles (ca. 16 km) north of Sedan.
French 7th Army reaches Breda, southwest Holland, after rapid advance through Belgium.
Belgian troops fall back from Albert Canal towards river Dyle (night May 11-12).
Air War
French Sud-Est LeO-451 fast medium bombers attack German motorized columns invading Belgium.
Seven out of eight RAF Battles shot down while attacking German columns in Luxemburg.
Do 17 s wipe out No.114 Squadron of RAF, destroying 30 Blenheims.
Belgian Battles make suicidal attacks on captured bridges over Albert Canal.
36 RAF Whitleys and Hampdens (3 lost) bomb communications in Munchen-Gladbach area.
Politics
Japanese Foreign Minister, Arita, warns the warring powers, USA and Italy, that Japan will not tolerate any change in status quo in Dutch East Indies.
Home Fronts
Britain: Government appointments: Attlee, Lord Privy Seal; Alexander, First Lord of Admiralty; Eden, Secretary for War; Sinclair, Secretary for Air.