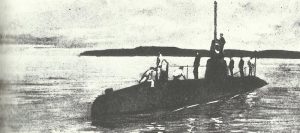 Diary for Saturday, May 13, 1916:
Sea War
Adriatic: Royal Navy Otranto Barrage drifter sinks Austrian sub U6 and forces her to scuttle, the only definite Otranto Barrage U­-boat kill of the war.
Western Front
Artois: British repulse attack on Ploegsteert Wood. Lt H Macmillan (Grenadier Guards) writes to his mother '… the most extraordinary thing about a modern battlefield is the desolation and emptiness …'.
Verdun: Vain German attacks west of Hill 304 and northeast of Mort Homme. Falkenhayn orders despairing Crown Prince to prepare June 1 offensive.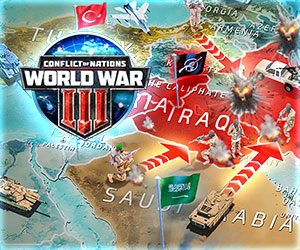 Eastern Front
Russia: Tsar and Brusilov inspect new 10,000-strong Serb Division (ex­-Austrian PoWs) at Benderi and visit Odessa (until May 14), before imperial family leave for Sevastopol.
Middle East
Mesopotamia: Colonel Rybalchenko takes Rowanduz east of Mosul.
Air War
Western Front: Esc Americaine flies its first patrol with Nieuport 11 fighters.
Politics
Britain: War minister Kitchener receives Tsar's invitation to visit Russia, visit widely rumoured.
Home Fronts
Britain: Married men of age 36-41 call up for June 13 for military service.