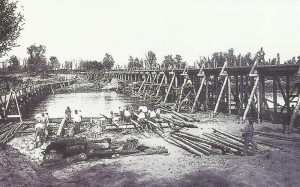 Diary for Sunday, May 16, 1915:
Eastern Front
Battle of the San (until May 23): Austro­-Germans cross river by 15 bridges, take Sieniawa on May 18.
Western Front
Ypern – Battle of Festubert: British advance to La Quinque Rue-Bethune road to consolidate gains continues.
Artois: D'Urbal orders Tenth Army to clear flanks only.
Champagne: French Colonial Corps recover trenches after two German regiments attack in wake of three mine explosions.
Southern Fronts
Italian-Russian military agreement pledges Italy to try to reach Serbs with Isonzo offensive.
African Fronts
Lake Victoria: Royal Navy flotilla salvage HMS Sybil (see November 6, 1914).
Sea War
North Sea: German minelayers lay 480 mines at East Dogger Banks.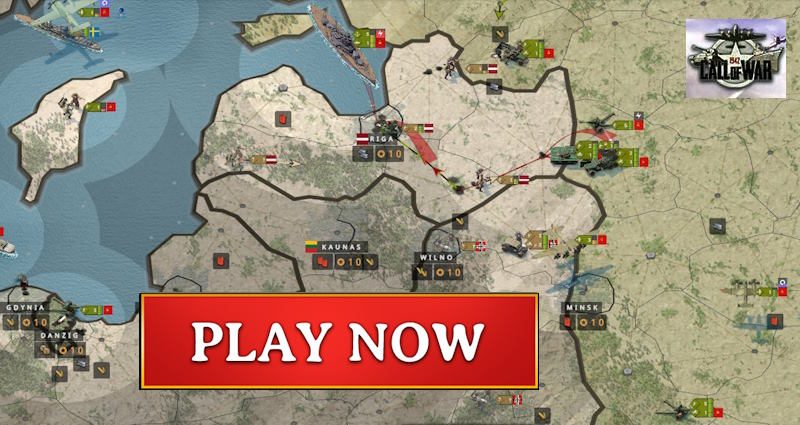 Air War
Britain: LZ38 bombs Ramsgate and Dover (night 16-17), but is first Zeppelin to be caught by searchlight and also seen by a defending pilot.
Western Front: French-style rudder stripes specified for Royal Flying Corps aircraft.
Politics
Austria: Government concessions to Italy.
Italy: Patriotic demo before royal family in Quirinial Palace at Rome.
Bulgaria: Allies offer Kavalla to Bulgaria for continued neutrality.
Home Fronts
Britain: King visits factories, shipyards and hospitals in Northern Britain until May 21.