British Cruiser Tank Mk VI (A15) Crusader of World War II.
History, development, service, specifications, statistics, pictures and 3D model.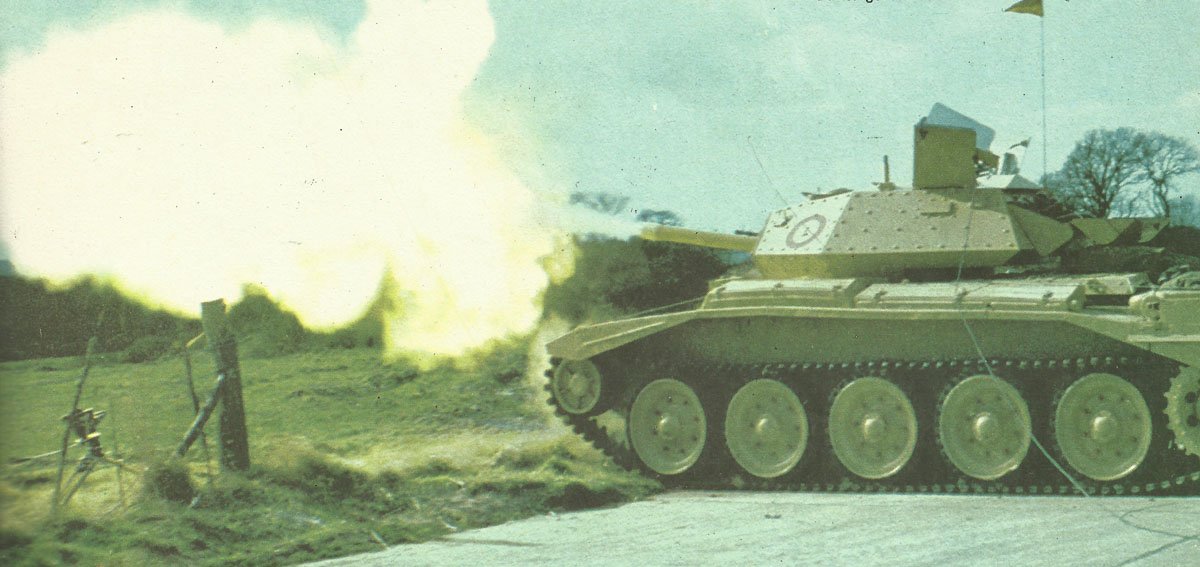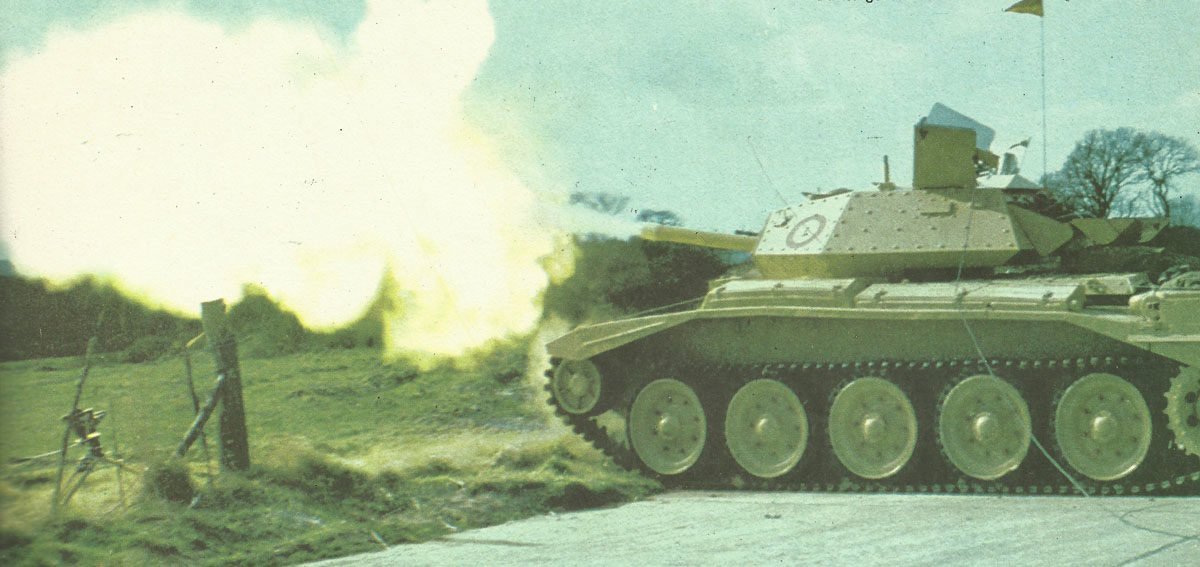 Crusader (A15)
Type: British cruiser tank Mk VI
History:
The genuine A15 model as a '1938 Class Medium Tank' had been postponed in the preparation phase because of concerns regarding specifications, and it was re-designated. The authorization to go forward for the A15 was provided in July 1939 having a primary acquire for Two hundred tanks as well as the pilot unit. The pilot model had been available by March 1940. In mid-1940 the request for A15s was raised to four hundred, after that to 1062, and Nuffields took over as 'parent' enterprise to a number of 9 firms involved in A15 manufacturing. The new tank was designated Crusader at the end of 1940. Total output till 1943 was 5,300 tanks.
However, the majority of the original flaws had been fixed to a degree, the Crusader constantly been hit by unreliability and the tempo and emergency with which it had been hurried into manufacturing didn't enable extended development trials, especially for desert operations, where the Crusader took over as primary British tank from Spring 1941 onwards. It initials saw combat near Capuzzo in June 1941, was notable in all the significant North African desert battles which followed, and was still operating, in its later 6pdr-armed variety during the time of the Battle of Alamein in October 1942, however at that time in the process of being replaced by American-built M3 Grant and M4 Sherman medium tanks. The final Crusaders in North Africa were ultimately removed from first line use in May 1943.
The Germans regarded the Crusader because of its speed, but it was no match for the Panzer III with 50 mm gun, its primary desert adversary, in striking power, armor thickness, or serviceability. The German 50 mm, 75 mm and 88 mm anti-tank guns furthermore didn't have any difficulty in destroying the Crusaders during the desert battles.
Main versions:
Crusader I (Cruiser Mk VI): Initial production type with 2-pounder gun as well as auxiliary front machine gun turret, which was later eliminated on some tanks operating.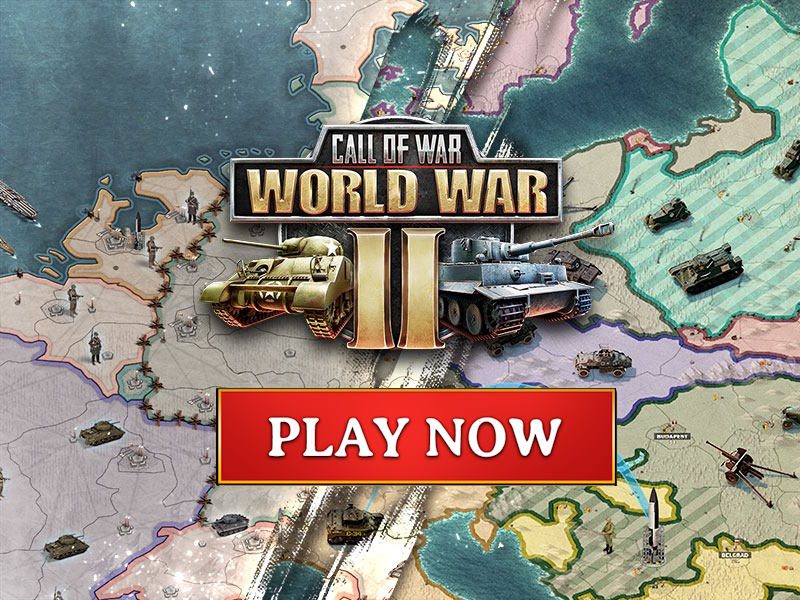 Crusader I CS (Cruiser Mk VI CS): As above however with 3in howitzer (76.2 mm) exchanging 2-pounder gun for close support actions.
Crusader II (Cruiser Mk VIA): As Crusader I however with front machine gun turret removed in the course of the manufacturing process. Additional frontal armor on turret and hull.
Crusader II CS (Cruiser Mk VIA CS): As Cruiser I CS with upgrades as for typical Mk II.
Crusader III: Ultimate manufacturing model with 6-pounder gun exchanging 2pdr weapon, and improved armor on hull and turret along with other areas of hull. Prototype tested November-December 1941. In manufacturing from May 1942 and 144 finished by July 1942.
Users: UK (for all variants).
---
Animated 3D model Crusader Mk I
---
Specifications for Crusader Mk II (Cruiser Mk VIA)
Specifications:

| Crusader Mk II | Specification |
| --- | --- |
| Type | medium tank |
| Engine | Nuffield Liberty V12 with 340hp |
| Gearbox | ? |
| Crew total | 4 |
| Turret crew | 3 |
| Length | 19 ft 8 in (5.99 m) |
| Width | 8 ft 8 in (2.64 m) |
| Height | 7 ft 4 in (2.23 m) |
| Weight | 42,560 lb |
| Maximum speed | 27 mph (43 km/hr) |
| Cross-country speed | 15 mph (24 km/hr) |
| Petrol consumption per 100 km | ? |
| Petrol | ? |
| Road radius | 100 miles (160 km); 127 miles (204 km) with extra fuel tank |
| Cross-country radius | ? |
| Vertical obstacle | 2 ft 3 in (0.69 m) |
| Trench crossing | 8 ft 6 in (2.59 m) |
| Fording depth | 3 ft 3 in (0.99 m) |
| Turning circle | ? |
| Gradient | 60 % |
Armor:

| Crusader Mk I | mm | angle |
| --- | --- | --- |
| Turret front | 49 | ? |
| Turret side | 24 | ? |
| Turret rear | 30 | ? |
| Turret top | 12 | ? |
| Superstructure front | 20 (driver 40) | ? |
| Superstructure side | 28 | ? |
| Superstructure rear | 28 | ? |
| Superstructure top | 7 | ? |
| Hull front | 33 | ? |
| Hull side | 10-28 | ? |
| Hull rear | 28 | ? |
| Hull bottom | ? | ? |
| Gun mantlet | ? | ? |
Armament and Equipment:

| Crusader Mk II | Specification |
| --- | --- |
| Main armament | 2pdr QQF (Mks IX or X) |
| Rounds | 110 (HE only available from May 1942) |
| Traverse | 360° |
| Elevation | ? |
| Max effective range | 200 yds (APCBC) |
| Secondary armament | one or two 7.92 cal BESA MG with maximum of 5,000 rounds |
| Radio | ? |
| Telescopic sight | ? |
Penetration mm at 30° armor plates of the gun:

| Range | AP | APCBC (May 1942) | SV (Jan 1943) |
| --- | --- | --- | --- |
| 100 yds | ? | ? | ? |
| 500 yds | 57 mm | 53 mm | 88 mm |
| 1000 yds | 40 mm | 49 mm | 72 mm |
| 1500 yds | - | 44 mm | 60 mm |
| 2000 yds | - | 40 mm | 48 mm |
| Muzzle velocity | 2,800 ft/s (919 m/s) | 2,600 ft/s (853 m/s) | 4,200 ft/s (1,280 m/s) |
| Shell weight | 2.6 lbs (1.1 kg) | 2.11 lbs (1.2 kg) | 1.0 lbs (0.453 kg) |
Production:

| Cruiser Tank Mk VI (A15) | figures |
| --- | --- |
| Production | 1940-1943 (all variants) |
| Combat delivery | Spring 1941 (North Africa), first combat action June 1941 |
| Price per tank | ? |
| Total production figure | 5,300 (all variants) |
Service statistics of all Cruiser Tank Mk VI (A15) variants:

| Year | Available | Production | Losses |
| --- | --- | --- | --- |
| before 1939 | - | - | - |
| 1939 | - | - | - |
| 1940 | - | 5,300 (1940-43) - | |
| 1941 | ? | ... | ? |
| 1942 | 153 (30.6); 294 (23.10) with 8th Army | ... | ? |
| 1943 | ? | ... | ? |
| 1944 | - | - | - |
| 1945 | - | - | - |
| Total | - | 5,300 ? | |
---
References and literature
Panzer und andere Kampffahrzeuge von 1916 bis heute (Christopher F. Foss, John F. Milsom, Colonel John Stafford Weeks, Captain Georffrey Tillotson, Richard M. Ogorkiewicz)
Krieg der Panzer (Piekalkiewicz)
British and American Tanks of World War II (Peter Chamberlain, Chris Ellis)
The Encyclopedia of Weapons of World War II (Chris Bishop)
---