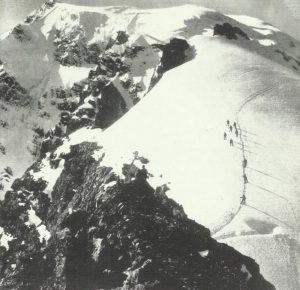 Diary for Thursday, May 25, 1916:
Southern Fronts
Italian Front: Austrian III Corps occupies Corno di Campo Verde (6,815 ft) and captures Portule line east of Val d'Assa.
Western Front
Verdun: Great German attack between Hardaumont Wood and Thiaumont Farm, French counter-attack on May 27.
Somme: German Second Army CoS vainly proposes pre­-emptive attack.
African Fronts
East Africa: Northey's 2,593­ men strong NRFF (Nyasaland-Rhodesia Field Force), 14 guns and 26 MGs invades at 4 points against c.817 Germans (1 gun and 8 MGs), but fail to trap border garrisons (until June 3).
Cyrenaica: 2 Italian battalions land at Moraisa west of Sollum.
Home Fronts
Britain – GENERAL CONSCRIPTION: King's message hails Military Service Act (passed May 16, takes effect June 24) covers all married men from 18-41 years plus relook at rejects. 5,031,000 volunteers to date.