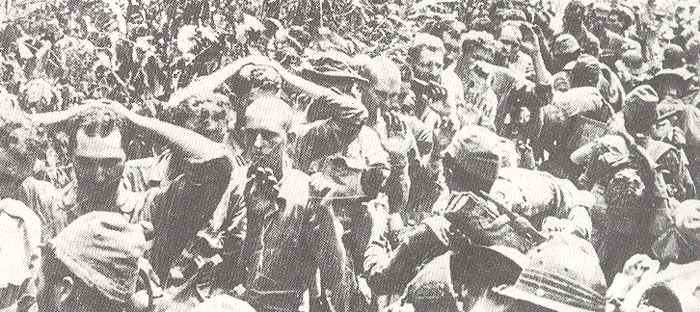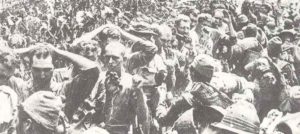 WW2 War Diary for Wednesday, May 6, 1942:
Pacific
Philippines – FALL OF CORREGIDOR and US forts in Manila Bay: Japanese take 12,495 prisoners, including Generals Wainwright and King.
[tableX caption="Philippines Campaign Losses" colwidth="50|50″ colalign="left|center"]
, "Dead, wounded and captured"
US and Filipino , "140,000"
Japanese, "4,000"
[/tableX]
Southeast Asia
Burma: Stilwell's Chinese troops recapture Maymo.
Africa
Madagascar: Royal Marine Commandos, landed from destroyer Anthony, break stubborn resistance by Vichy troops at Diego Suarez.
Sea War
Pacific: American submarine Skipjack sinks 3 Japanese ships during May in China Sea.
Indian Ocean: Vichy gunboat D'Entrecasteaux crippled by bombing off Diego Suarez.