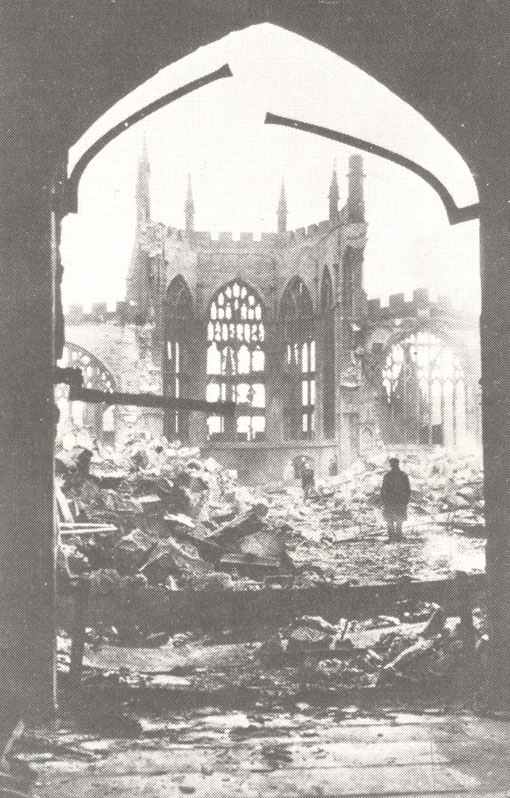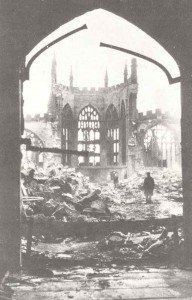 Diary for Thursday, November 14, 1940:
Air War
COVENTRY 'BLITZ' (Operation 'Mondlicht Sonate' = 'Moonlight Sonata'): 440 aircraft (2 lost) led by He 111 'pathfinders'. City centre and Cathedral largely destroyed and 12 important aircraft component factories shut down. Casualties: 568 killed, 863 seriously injured.
(17 other provincial cities and ports receive total of 81 heavy raids, November 17-18, 1940 to May 16-17, 1941.)
Operation Cold Water: RAF attempt (with little success) to pre-empt the 'colossal raid' predicted by British Intelligence by bombing enemy bases, scrambling 121 night fighters and jamming radio transmissions.
Supermarine Spitfire squadron routs 30 Ju 87 Stukas over Dover.
Balkans
MAJOR GREEK COUNTER-OFFENSIVE in Epirus and Macedonia leads to first Axis land defeat.
Neutrals
Liechtenstein: Blackout enforced because of danger of air raids (by mistake).