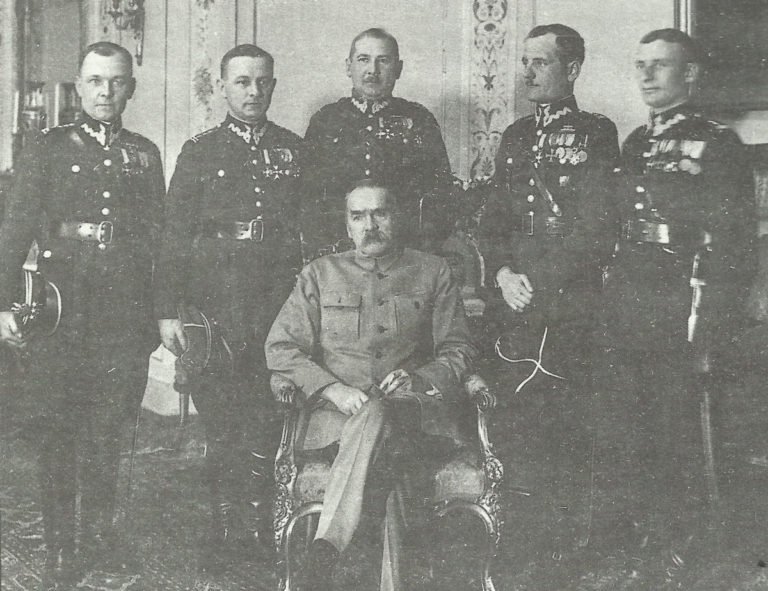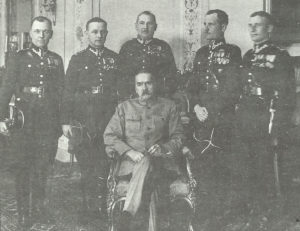 World War One Diary for Saturday, November 16, 1918:
Eastern Front
POLAND DECLARES INDEPENDENCE: President General Pilsudski, Poles demand Posen's surrender.
Ukraine: ­German evacuation begins.
Finland: German troops (4 divisions) leave (until December 16).
Rumania: White Russian politicians at Jassy approve Allied landings in South Russia and claim pre-1914 frontiers (excluding Poland).
Baltic States: New Latvian National Government under Prime Minister Poska, Estonia orders general mobilization.
Western Front
ALLIED ARMIES OF OCCUPA­TION BEGIN MARCH INTO GERMANY.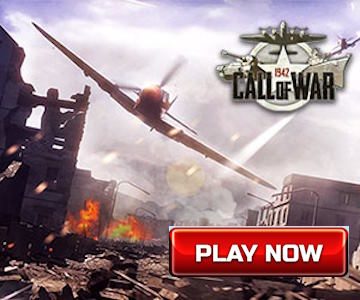 Africa
Rhodesia: Lettow's column marches through KAR camp; Lettow declines lunch invitation for him and all his officers. (1/4th KAR follows for Abercorn on November 17).
Politics
POLAND AND HUNGARY DECLARE INDEPENDENCE, Karolyi elected President of Hungarian People's Republic. Hungarian Bolshevik Bela Kun arrives from Moscow on forged passport and founds Communist Party (November 24).
Home Fronts
Britain: Lloyd George london speech opens election campaign.
Rumania: 1 man 1 vote decreed.