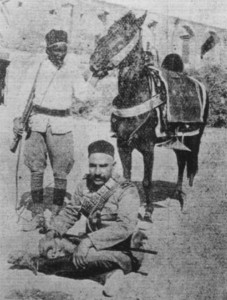 Diary for Friday, November 5, 1915:
African Fronts
Western Desert: c. 130 Turks and munitions, landed from U35 at Bardia, reinforce Senussi.
Sea War
Eastern Mediterranean: U35 sinks RN armed boarding steamer Tara and Egyptian coastguard vessel Abbas following day at Sollum. U35 has already landed 10 Turkish officers, 120 men (in 2 towed schooners) and ammo at Bardia for Senussi in first-ever submarine clandestine landing operation.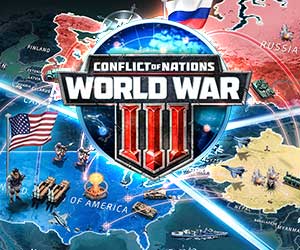 Eastern Front
Western Russia: Germans heavily repulsed at Platonovka, south of Sventen (Dvinsk).
Southern Fronts
Serbia: Fall of Nis after 3 days fighting to Bulgar First Army gives Central Powers rail link with Turkey (German munition convoys arrive at Ruschuk following day.
French 57th and 122nd divisions begin advance to 2 1/2 miles west of Crna until November 9.
Salonika: British 22nd Division (from France) begins landing (all infantry arrived by November 10).
Air War
Eastern Front: German Army airship LZ39 (hitherto bombing rail targets in Poland) destroyed in shed fire near Grodno.
Neutrals, USA – First steam catapult launch of aircraft from a ship: Curtiss flying boat (pilot Mustin) from bows of anchored battleship North Carolina in Pensacola Bay, Florida (repeated while underway following day).
Home Fronts
South Africa: General De Wet declares for Britain in election campaign (released with 118 others on December 20).