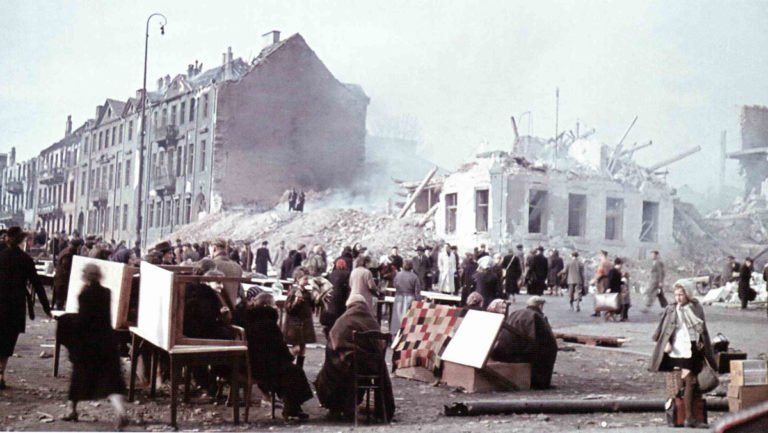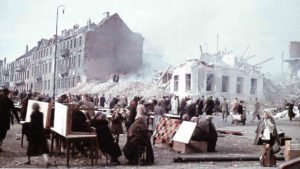 WW2 War Diary for Saturday, October 23, 1943:
Air War
Germany: 486 RAF bombers attacking Kassel and dropping 1,824t of bombs.
Mediterranean
Italy: British 8th Army attacks across river Trigno, northwest of Termoli.
Sea War
Atlantic: Cruiser Charybdis sunk by German torpedo-boats off French coast. Destroyers Duncan and Vidette sink U-boat U-274 using 'hedgehog' depth-charge patterns.
Eastern Front
Southern Sector: Russian 4th Ukrainian Front captures Melitopol.
Home Fronts
Britain: Major-General Laycock appointed Chief of Combined Operations; one of only teo survivors from the 'Keyes Raid'. (see November 17, 1941)