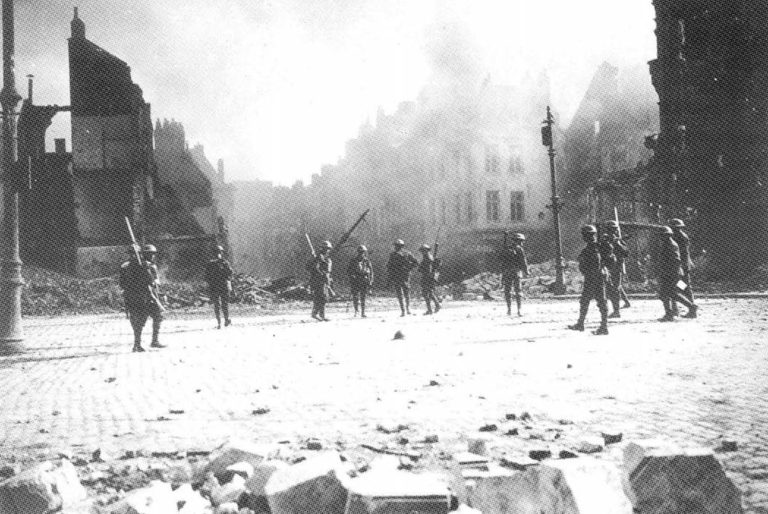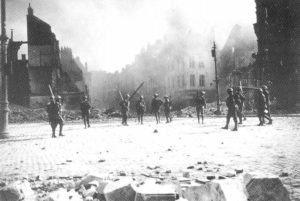 World War One Diary for Wednesday, October 9, 1918:
Western Front
Cambrai – HINDENBURG LINE COMPLETELY BROKEN: Canadians enter Cambrai, link with Third Army, begin BEF pursuit to the Selle (until October 12), 3rd Cavalry Division (329 casualties) takes 500 PoWs, 10 guns and 60 MGs in 8-mile advance, finishes only 2 miles from Le Cateau (2 armoured cars briefly enter).
Meuse and Argonne: 20,000 AEF (American Expedition Forces) deaths to date from flu and pneumonia.
Air War
Germany: 8 Handley Page bombers of Nos 215 and 216 Squadrons attack Metz, bomb detonates magazine on island in river Moselle, fire burns for 4 days (1 million Reichsmark damage done, night October 9-10).
Syria: RAF bombs Homs station (October 10 and 12) from new Haifa base, refuelling at Damascus.
Western Front: Mainly low-flying RAF operations, wet weather hampers flying (until October 13).