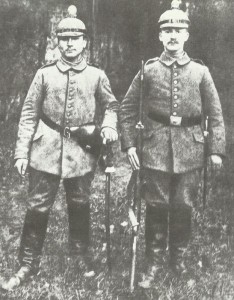 Diary for Thursday, September 16, 1915:
Eastern Front
Kaiser visits Kovno.
Pripet: ­Bugarmee occupies Pinsk.
African Fronts
East Africa: British officials' home leave ended except on medical grounds.
Sea War
Adriatic and Mediterranean: Now 5 U­-boats based at Cattaro, they sink 99 ships worth 346,786t by end of 1915.
Air War
Mesopotamia: Turk rifle fire shoots down British Caudron, but Major Reilly in a Martynside maps Turk Kut defences and 5 aircraft support Townshend.
Neutrals
Haiti: 10-year US protectorate proclaimed.