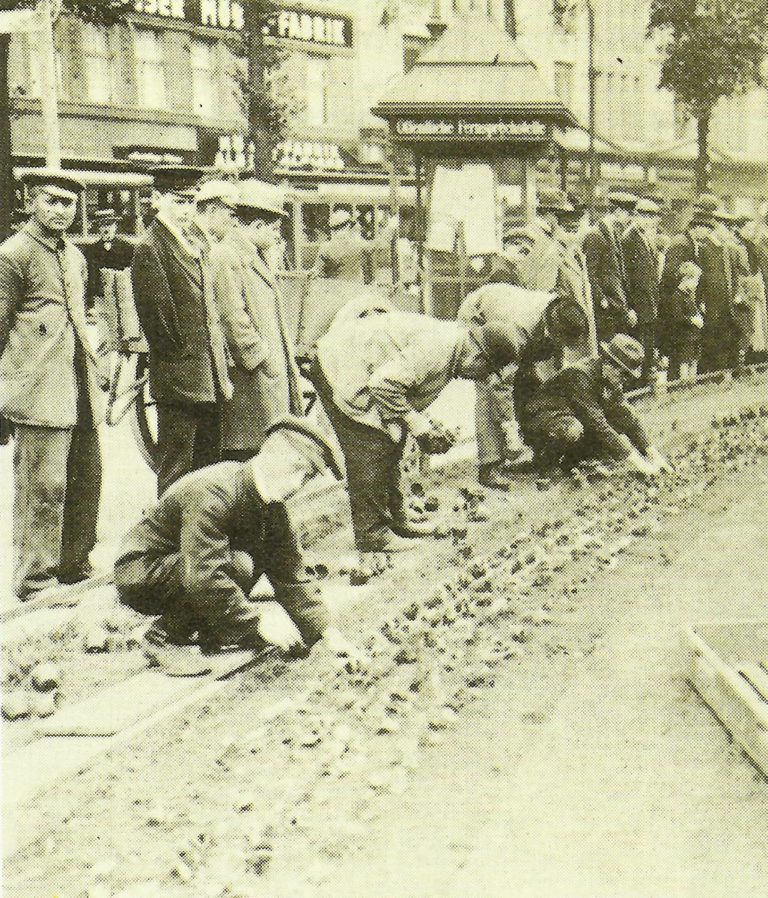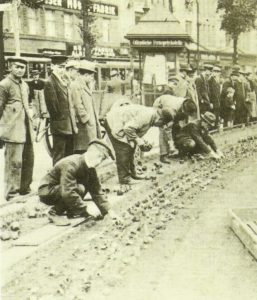 World War One Diary for Wednesday, September 5, 1917:
Home Fronts
Russia: Grand Dukes Michael and Paul arrested.
USA: Federal agents raid IWW offices in 23 cities (168 arrests). 687,000 draftees begin assembling by rail.
Turkey­: Army Commissariat put in command of civilian food. Farmers ordered to till c.7 acres for each yoke of oxen and work 8 hours per day (September 27). Large landowners exempted from military service.
Western Front
Cambrai: First 2 US soldiers killed by shellfire, 11th Engineers repairing railway near Gouzeacourt.
Middle East
Palestina: Falkenhayn decides to deploy Kemal's Seventh Army for Palestine Yilderim offensive. He inspects Front September 9-10.
Sea War
North Sea: U-88 sunk by Royal Navy Heligoland Bight mines off Terschelling, with her commander Schwieger, having sunk Lusitania among 49 ships worth 183,838t.