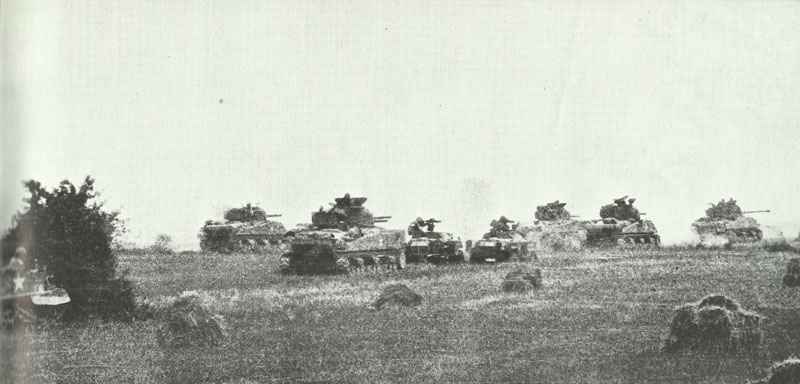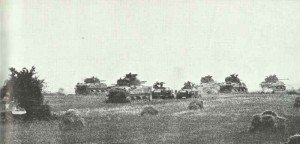 WW2 War Diary for Tuesday, July 25, 1944:
Air War Europe
8th and 9th USAAF's drop 4,000 t. bombs on German defenses in small area near St Lo.
Germany: 614 RAF bombers attacking Stuttgart and dropping 1,957t of bombs.
Western Front
Operation Cobra: 7th Corps of US 1st Army attacks across Periers-St Lo road and advances up to 3 km. Germans are stunned by preliminary bombing.
Lt.-General McNair, commander of US 1st Army Group, accident­ally killed by American bomb; aged 61. General Eisenhower visits Normandy. British-Canadian diversionary attack near Caen; 3 km advance despite strong resistance.
Sea War
British Eastern Fleet attacks shipping and airfields at Sabang (Sumatra); Dutch cruiser Tromp and 3 destroyers enter harbor and engage Japanese batteries at point-blank range (Operation Crimson).
Home Front Germany
Goebbels appointed 'Reich Plenipotentiary for Total War Effort'.