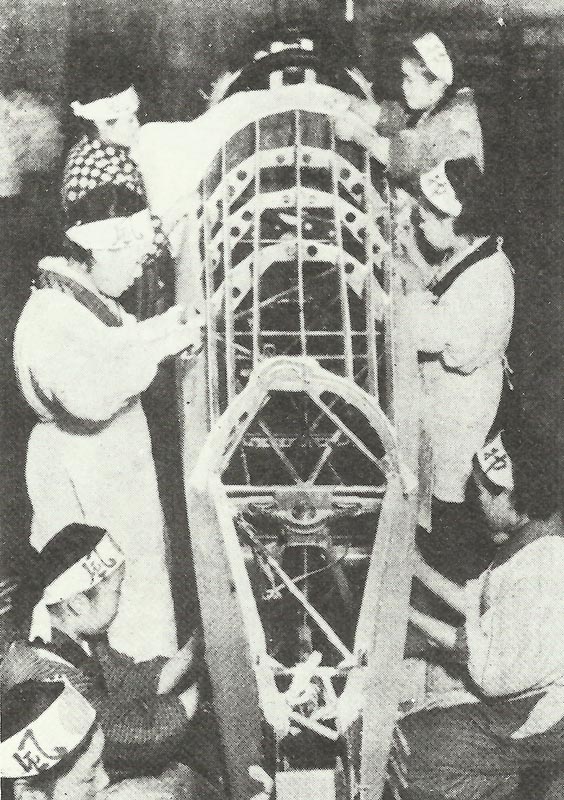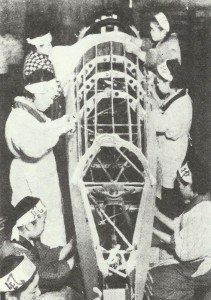 War Diary WW2 for Monday, December 18, 1944:
Air War
Europe: RAF night bombers sink old battleship Schleswig-Holstein and 8 other ships at Gotenhafen (Gdynia).
Pacific: B-29 Superfortress bomb Mitsubishi aircraft assembly works at Nagoya. 84 B-29s and 200 14th Air Force planes destroy Japanese supply base at Hankow, China (fires burn for 3 days).
Sea War
Pacific: Typhoon plays havoc with TF 38. 7 carriers damaged, 3 destroyers sunk.