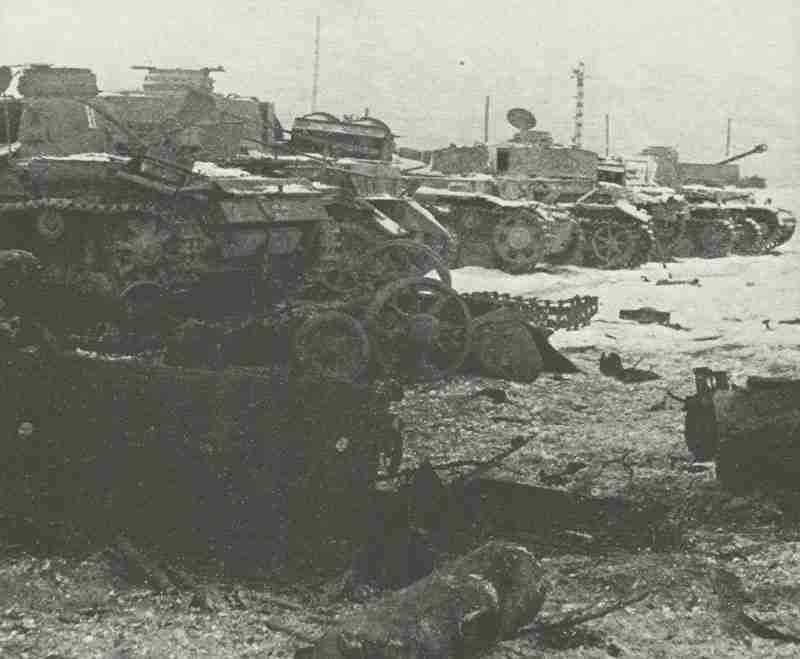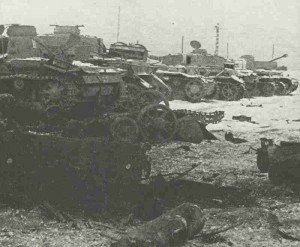 War Diary WW2 for Sunday, January 14, 1945:
Russian Front
1st Belorussian Front (Zhukov) attacks from 3 bridgeheads north and south of Warsaw. Zhukov and Konev have total of 163 divisions with 32,143 guns, 6,460 tanks and SP guns and 4,772 aircraft. Germans are outnumbered 5 to 1 and their 1,100 tanks are virtually immobilized by fuel shortages.
Air War
Europe: 8th USAAF resumes large-scale strategic operations after a month-long interval; caused by 'Battle of the Bulge' and bad weather: 600 B-17 Fortress and B-24 Liberators attack oil targets in Germany, meeting heavy fighter opposition.
Sea War
6 German E-boat flotillas operate in estuaries of the Scheldt, Thames and Humber (night January 14-15).