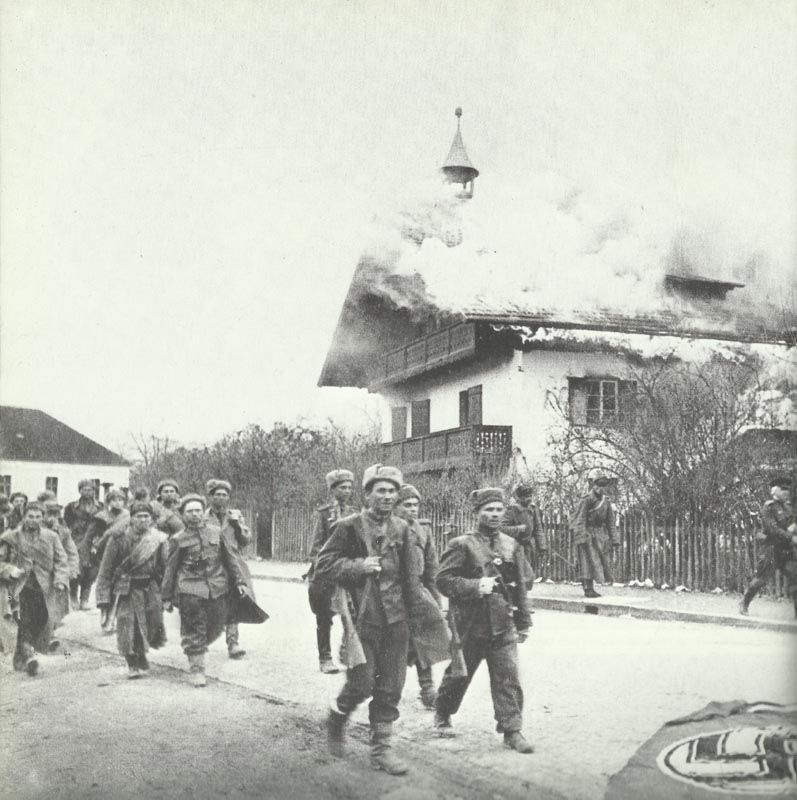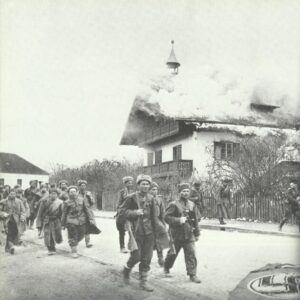 Diary for Monday, April 9, 1945:
Russian Front
East Prussia: FALL OF KÖNIGSBERG after 59-day siege.
Austria: Tolbukhin's troops smash their way into center of Vienna.
Western Front
Americans occupy Krupp's Works at Essen.
Italy
British 8th Army crosses river Senio, west of Lake Comacchio, under massive air cover.
Home Fronts
Germany: Pastor Dietrich Bonhoeffer, Admiral Canaris, former chief of the Abwehr, and Major-General Oster hanged at Flossenburg Concentration Camp.
Italy: Liberty ship; loaded with aircraft bombs blows up in Bari harbor: 360 killed, 1,730 injured.
Air War
Germany: RAF night raid on Kiel (2,634 t): heavy cruiser Admiral Scheer capsizes; Admiral Hipper badly damaged. 8th USAAF attacks jet fighter bases in Munich and Berlin areas (April 9 and 10): 367 German fighters destroyed on the ground.