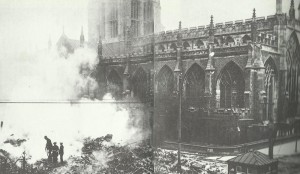 Diary for Sunday, June 6, 1915:
Air War
Britain: Zeppelin L9 drops 52 bombs on Hull for 20 minutes around midnight (62 civilian and 2 military casualties), 3 German Army airships (target London) all return early (night 6-7); LZ38 docks at Brussels-Evere only to be destroyed by 2 RNAS Farmans' bombs (Wilson and Mills). Flt Sub-Lt R Warneford of No 1 Sqn RNAS in Morane type 'L' pursues LZ37 (Haegen) from Ostend to Ghent (despite heavy defensive gunfire) and destroys her by air-to-air bombing with 6 x 20lb (ca. 9 kg) bombs dropped from 150 ft (ca. 46 m) above (9 of 10 crew killed); Helmsman Muhter survives 8000-ft free fall crashing through convent roof (4 nuns killed). Damaged by the huge blast, Warneford lands for 35 minutes behind German lines to repair fractured petrol feed (night 6-7); awarded first VC for RNAS on June 8; dies on June 17 when his Farman pusher-tail collapses. Surviving LZ39 withdrawn to Eastern Front, Army Airship Service abandons forward bases.
Eastern Front: Russian IM heavy bomber severely damaged (commander wounded) by German fighters (1 shot down).
Western Front
Aisne: 4 French brigades launch attack in salient south of Quen­nevieres, between the Olse and Aisne. Small advances achieved for 7,913 casualties until June 16.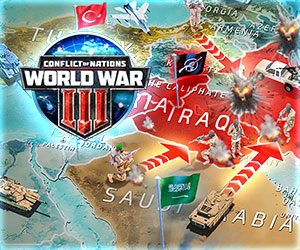 Eastern front
Galicia: British Liaison Officer Major Neilson: 'This (Russian Third) Army is now a harmless mob'. Lesh has replaced Radko as C-in-C.
Austrian Seventh Army regains touch with Südarmee which takes Zurawno on north bank Dniester, but is ejected on June 9. Retakes it on June 11 but is stopped to north on June 13.
Middle East
Gallipoli – Helles bridgehead: British 52nd Division begins landing.
Sea War
Germany: Berlin orders U-boat commanders to spare large passenger ships (not strictly observed).
Adriatic: French cruiser minelayer Casablanca sinks on one of her own mines.