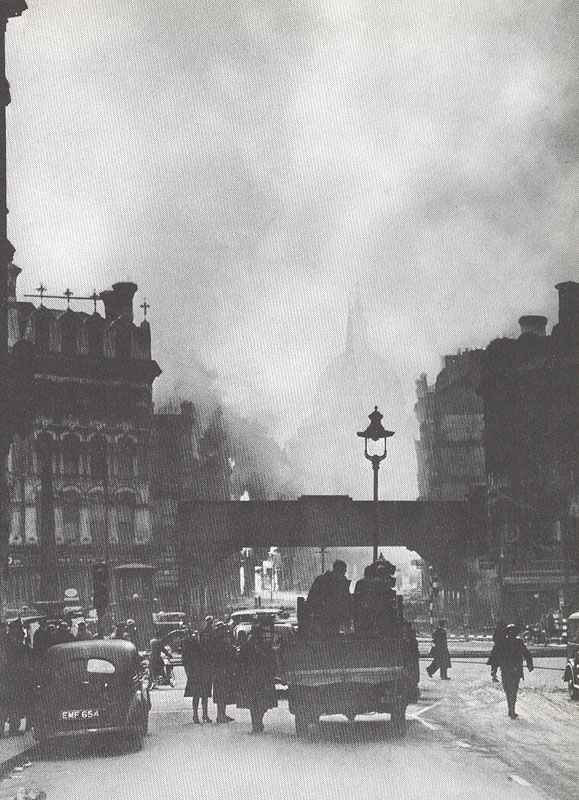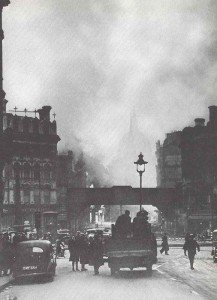 Diary for Tuesday, October 15, 1940:
Air War
THE BLITZ: 400 German bombers raid London by moonlight, dropping 530 t of high-explosives bombs, starting 900 major fires in the City of London and seriously disrupting road and rail communications; Oxford Street blocked; BBC Broadcasting House hit. 400 killed, 900 injured (600 trapped in Balham Underground Station).
RAF night raid on Kiel (repeated October 16-17): 5 aircraft lost on second raid.
Sea War
Mediterranean: British sub Rainbow and Italian submarine Enrico Toti (damaged previously and unable to submerge) fight gun battle off Calabria; Rainbow sunk.
Neutrals
USA: 16 Million men register for military service.