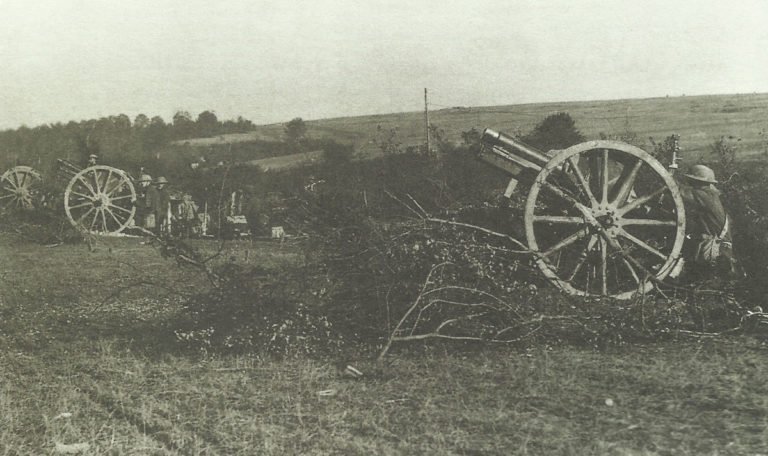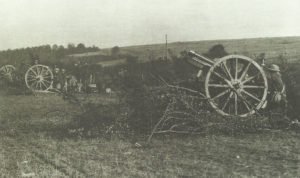 World War One Diary for Friday, September 13, 1918:
Western Front
Meuse – St Mihiel: Pershing takes 13,000 PoWs and 200 guns as salient closed at Vigneulles by 0600 hours as US 26th and 1 st Divisions meet (200,000 Americans in reserve). BAR first used in action by US 79th Division.
Somme­: Anglo-French troops close on St Quentin.
Air War
France: Marshal Foch memo to Premier Clemenceau on 'The bombardment of the Interior of Germany' by an 'inter-allied bombing force'.
Western Front: ­Handley Page bombers of No 207 Squadron attack Le Cateau station with 79 bombs (night September 13-14). RAF night raids on 3 German Paris bombing bases (night September 15-16).