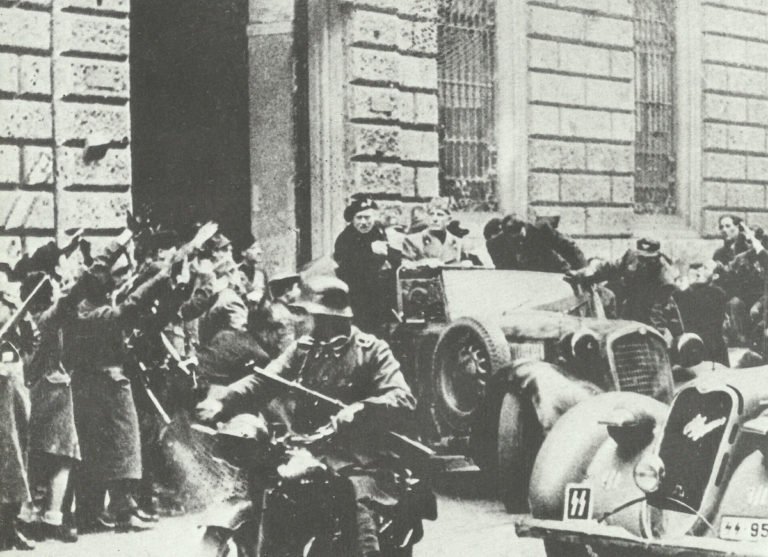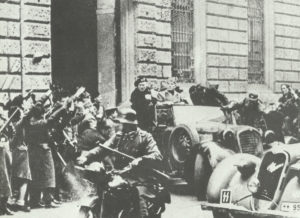 WW2 War Diary for Wednesday, September 15, 1943:
Home Fronts
Italy: Mussolini re-establishes Fascist regime in North Italy – along 'National Socialist' lines, as the 'Italian Social Republic' (Repubblica Sociale ltaliana, or short RSI).
USA: US War Department states that the Bazooka 'has penetrated the armour of any enemy tank encountered on any front.'
Pacific
New Guinea: Lae captured by Allied forces.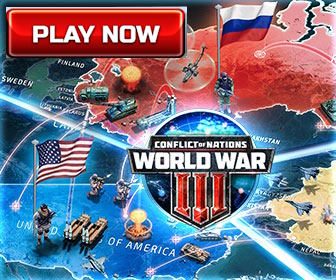 Eastern Front
Central Sector: Russians break through Yelnya-Desna defence line.