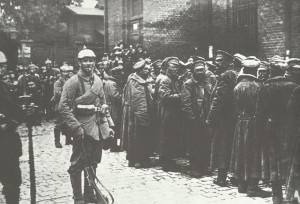 War Diary for Wednesday, November 25, 1914:
Eastern Front
Poland: General Schaffer's 3 German divisions and 140 guns from XXV Reserve Corps escape encircle­ment at Lodz, break out northwest through 4-mile gap with 16,000 Russian PoWs and 64 captured guns. They suffered 1,500 killed and 2,000 wounded soldiers.
Galicia: Artillery duels begin at Przemysl. Austrian First and Fourth Armies cease offensive, 26,000 PoWs taken but 55,000 casualties since November 16.
Carpathians: Russian 2nd Composite Cossack Division raids Hungary.
Western Front
Ypres: 'Snipers' nests' ­Gerfeld Farms near Ypres blown up by British.
Artois: ­German bombardment of Arras.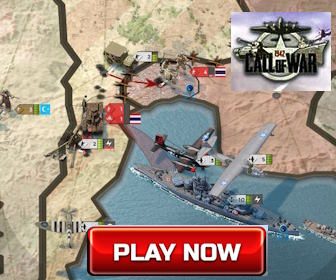 Southern Fronts
Montenegro: French Naval Mission ordered to withdraw from Montenegro, handing over its 4 guns to the Montenegrin troops.
African Fronts
South Africa: Kemp disappears west into Kalahari Desert; 580 men reach Nakob and Mantz near Southwest African border.
Politics
Turco-German Treaty of 1890 extended.
Santo Domingo: Government declares it neutrality.
Home Fronts
Britain: 1st War Council on general war policy with proceedings minuted, 'invasion assessed as unlikely'.
Russia: Polish National Council forms in Warsaw, issues manifesto, Germany must be defeated. Minsk Gendarmes report Bolshevik cells in several units especially railway battalions.